Service name
---

21 August 2013
dear sir
My party is UHBVN LTD HARYANA. SHE IS SERVICE RECEIPIENT. SHE TAKE SERVICE FROM PUBLIC. PUBLIC HAVE PROVIDED THEM THREE MINI TRUCK AND TWO CARS. IN MINI TRUCK TRANSFORMERS AND POLLS ETC ARE TRANSPORTED FROM ONCE CITY TO ANOTHER IN SAME STATE WHILE IN CARS THE OFFICERS OF THE UHBVN TRAVELLS. NOW THE UHBVN WHILE MAKING PAYMENT TO PUBLIC DEDUCT SERVICE TAX AND WANT TO DEPOSIT WITH THE DEPARTMENT. I WANT TO KNOW THAT WHAT IS THE NAME OF THIS SERVICE AND UNDER WHICH ACCOUNTING CODE I CAN DEPOSIT THE SERVICE TAX. PLEASE REPLY
---
21 August 2013
It appears that the liability under service tax may not have been examined. Please see the negative list where certain types of transactions are excluded. If excluded no need to pay.
If liable you need to understand the reverse charge mechnaism.

---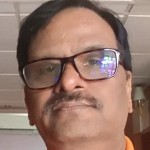 22 August 2013
The services provided by State Housing Boards are generally taxable and the boards are also liable for payment of service tax under RCM.

Could not understand the meaning of "making payment to public"


disclaimer- all answers are given as per the facts narrated by you. Answer may differ after study of full facts/statements/agreements etc. involved in the case

---
---
You need to be the querist or approved CAclub expert to take part in this query .
Click here to login now



expand_less