Accounting Entry for Machinery Purchase with Bank Loan
---

19 March 2023
Firm With I am working is Partnership Firm, have small scale manufacturing unit. Now Partner have decided to bring new machinery for the product they manufacture, for which they have decided to apply bank loan, and discussion with bank shows bank will provide 80-85% bank loan and balance partner have to bring money.
So As per me Accounting entry would be as Under:
Machinery Purchase A/c. - Debit
Bank loan account- Credit(For amount of Bank Loan)
Partner's capital Account credit (For Amount of Partner's contribution)
Is above entry is correct?
What is your suggestion?
---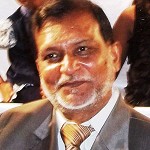 Dhirajlal Rambhia

(Expert)
Follow
19 March 2023
With little modification...
Let Partner's capital be introduced to bank account of firm....
So the final entry would be..
Machinery Purchase A/c. - Debit
Bank loan account- Credit(For amount of Bank Loan)
Bank account - Credit (For Balance amount payable)
(Assuming Bank will pay directly to the machine supplier)


---
---