We have completed Article on Legends of CCI 9 parts successfully
; it was great experience to me and my team.
Somehow we completed 9 parts on great persons of CCI which was not easy task to write on them.
Time came to ARTICLE ON LEGENDS OF CCI -- Part-10, feels great to write on this legend
, he is very great person and he is like Friend, brother and Guru of CA students and CCI members. Don't know anything about this great person, not spoken much, but when ever ask query or suggestion and tips he will be ready always to help us anytime and it feel great to talk with this legend, he is very social and friendly which makes us easy to interact with him and he will be more in expert section rather front page of CCI, this shows how he is dedicated to help others and suggesting all of us to show the right path. Writing on this legend feels very great and it's my pleasure to give you my entire best article on this great Legend.
AS LEGEND OF CCI:
ARTICLE ON LEGENDS OF CCI PART-10 IS NONE OTHER THAN,
Mr. CMA.Ramesh Krishnan
What to say on Ramesh Krishnan sir, he is very social and friendly to all of us, its feel great to interact with such a nice person and getting resolve our queries. We all should be proud and feel great to have such a great legend, brother and marvelous person on this platform, very supportive to all CA students and CCI members. We can see him more in expert section, simple person and silent contributor to CCI, he will be always there to help us in anytime and it feels great to us.
AS A FRIEND AND BROTHER
He will treat us like his friends and brother, he is very simple person and feels us very easy to interact with him.
AS GURU OF STUDENTS:
He is GREAT person, GURU, MOTIVATIONAL person and always will be there to help us.
ABOUT HIS PROFILE:
Finished CWA
Pursuing CS and working in Bangalore.
Hobbies - Reading books.
ABOUT HIS QULIFICATION:
Sir is
CMA
ABOUT HIS MISSION:
Take life always as challenge,
Think positive
Give involvement on taken task,
Donot divert your concentration from the taken task
Always target your goals and commitment
Your future always better. Jai hind.
Sir is there in CCI from Sep 2008, Sir will be there in every sections of CCI to help us, so far he has solved in Expert section- 9060 replies, having nearly 26052 points. He is in 1st place in expert Section and 7 place in top 30 Members.
SIR`S REWARDS IN CCI: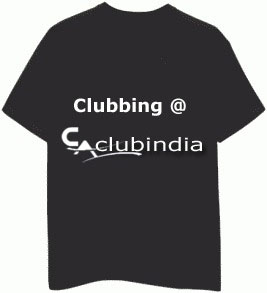 FOR BEING A TOP MEMBERS OF CCI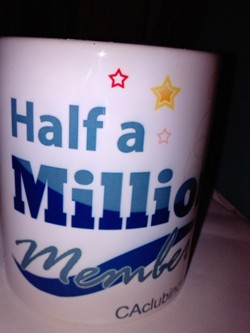 FOR BEING MOST ACTIVE MEMBER IN CCI


SIR CONTRIBUTION IN CCI
CONCLUSION:
We all are proud to have him has GURU, GUIDER in CCI. Sir has huge experience in different field. Friends Please give a BIG Applause to Great and Legend of CCI MR. Ramesh Krishnan …
Hope you all like this small article from my side on great personality and Legend of CCI, how much we say about him it's very less, so finally our 10 parts completed. Hope 10th part you all like and support same way to give my best..
Thanking you guys
OTHER ARTICLES IN THIS LEGEND SERIES:
Thanks guys
Regards
BAlu