We have completed Article on Legends of CCI 3 parts successfully
; it was great experience to me and my team.
Somehow we completed 3 parts on great persons of CCI which was not easy task to write on them.
Time came to ARTICLE ON LEGENDS OF CCI -- Part-4 and this is very tough task to describe him in words, he is very great person and he is like father of CCI members. Thinking how to start and write an article on that great person which was not at all easy task to me, when I started to write my hand was shaking, bit fear in face don't know what to write. But my confidence is build double when I take his name in my mind and by seeing his great inspirational contribution and somehow giving u all my best article on this great Legend.
AS LEGEND OF CCI:
ARTICLE ON LEGENDS OF CCI PART-4 IS NONE OTHER THAN,
Mr. CA. Surendra Kumar Rakhecha
What to say on Surendra sir, he is Gem person and very supportive to all CCI members. He will be there 24/7 in CCI to help any query and to give confident, inspiration to students for their exams.
AS KRISHNA OF CCI:
Everyone knows Mahabharata its great epic story and everyone know main character of Mahabharata (Sri Krishna Bagwan ji).
Lord Krishna had told Arjuna that in battle, we are to have no fear and do our dharma.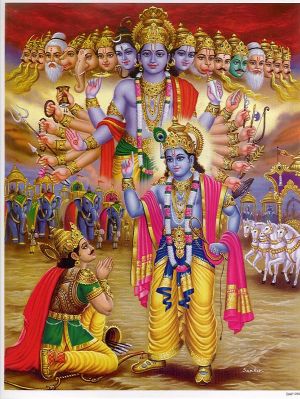 In Reality, CCI is our Mahabharata the main role is played by Krishna (Surendra Sir). Yes!! As per me Surendra sir is our Krishna and we all CCI Arjuna`s (there only one!!! But here 5,28,832 Arjuna's), don't be fear of failure keep doing your work rest leave to god, always be+ which gives us more energy to reach success.
AS GURU OF CCI:
He is GREAT person, GURU, MOTIVATIONAL person and always will be there to guide us.
ABOUT HIS PROFILE:
Sir is Practising Chartered Accountant since last 23 years.
Sir is faculty at Career Consultant, Surat.
Pursuing CS & MBA Course.
Faculty & Convener of Study Circle at ICAI & Ex Faculty at ICWA, ICSI and ICFAI, Surat Chapter.
Ex-Magazine Editor at BJSR College (elected).
Ex-Secretary of Bikaner Oswal Mitra Parishad (selected).
Founder Trustee of Shree Aatmanand Jain Sabha, Surat.
Honorary Counselor of Scholar English Academy, Surat (ISO 9001:2000) since its inception.
Sir take`s classes on Accountancy, Cost Accounting, Financial Management, Conveyanceing, Economic Laws, Income Tax and above all Motivation & Communication Skills.
ABOUT HIS QULIFICATION:
Sir is Chartered Accountant
Sir secured 1st Rank in Board of Secondary Education, Rajasthan & IIIrd Rank in Graduation.
Remained at top all over India in Hindi typewriting (new key board) at the youngest age of 16.
ABOUT HIS MISSION:
TO GIVE RIGHT DIRECTION TO YOUNG GRADUATES BY MOTIVATION, COUNSELING, COACHING, TRAINING AND PLACEMENT.
Sir is there in CCI from Nov 2009, he will be there in every sections of CCI to help us, so far he has solved in Expert section- 1217 replies, having nearly 12611 points. He is in 15th place in top 30 Members.
HIS REWARDS IN CCI:
RECENTLY HE HAS BEEN AWARDED FOR CCI MOST POPULAR DISCUSSION (2010-11)
HIS ARTICLES IN CCI:
A Successful Career With Liaison

MAKING SUBJECTS INTERESTING IN PROFESSIONAL CAREER

Easy solution for loss of memory during exam days

Revision of whole syllabus in day one at the time of exam


 PRACTICAL ASPECTS OF REGULAR ASSESSMENT PROCEEDINGS 

"REASONS OF POOR MARKS SCORED IN CA EXAMS"

SIX MONTHS "IN-WASTE" ? NOW "INVEST" 

 TEST YOUR TASTE IN A CA PARTY

ONE SHOT SUCCESS IN CA

SECOND SHOT SUCCESS IN CA

SWOT ANALYSIS OF CA PROFESSION


CONCLUSION:
We all are proud to have him has GURU, GUIDER in CCI. He is ranker and has huge experience of more than 23 years. Friends Please give a BIG Applause to him………
OTHER ARTICLES IN THIS LEGEND SERIES:
Regards

Balu