ARTICLE ON LEGENDS OF CCI -- Part-8
Hi Friends

Till now we have completed Article on Legends of CCI 7parts successfully
....I think this is the time to know about another LEGEND in CCI.
A few days before Balu asked me who is ur favourite in CCI...I told him Prakash bayya,Ankur Bayya and Sanjay Bayya ,Adi bayya..etc..Then he Told me U write about ********..i told noo..But while thinking I felt i was so pleasure for me to write an article about My bayya, Who is My first Friend In CCI And Then Become My brother...
....Now also I dont Know what to write about him.Evey body Know well about him...We are very lucky to have a member like him...
He is a member who got 19000+points and 1500thanks in CCI
..
.He is the only member in CCIwhose profile is visited by more than 120000 times
..
He is In CCI from the last 4 years
...
He is the member who replied nearly 2191 expert queries...


Whenever I think about CCI, first 3 names came to my mind one is Ankur bayya,Chakrapani warrier sir and other is Prakash Bayya......
ARTICLE ON LEGENDS OF CCI PART-8 IS NONE OTHER THAN,





He is a Helping Hand .. and truly epitomizes what CAclubindia stands for i.e. Sharing your Knowledge. His Articles, Files, Messages are a big hit among CCItes.

About Prakash Bayya what i tell....He is very friendly,simple and very helpful in nature...Achievements are higher but nature is down-to-earth with everyone. This person gives a lot to me but in invisible way. So many people on CA Club India inspired by him from his helpful and generous nature.You can find every useful things in his profile...There is no need to tell more about him becoz almost all members in CCI know about him better than me..

His PROFILE:(In his words
)

Hello everybody, I really don't know where to start from.
I am basically a friendly person but not the one to take the initiative when confronted with a new person. But once the ice is broken, I spare no efforts in charming the other person.
I am an avid reader. Books are my passion. No matter how busy I am, I always manage to find time for reading. I also enjoy good food, Hindi music & a good cup of coffee.
I am a fun loving guy want to enjoy life as much as possible. I like making friends and I am a good friend. I love taking risks.
I am a determined person and works hard to achieve what ever I determines...,I have very strong will power..., full of confidence... a bit extra confident some time but manages to achieve my goals and never gives up attitude.
Always do whatever I think. I live life in my own special way. Always do whatever I think. Make own rules and follow them. Always Thing about these lines, when i do any thing:-
"Quality is never an accident, It is always the result of high intention, sincere effort, intelligent direction and skillful execution; it represents the wise choice of many alternatives"
Ultimate Vision of my life
1. "To be able to look back and not have any major regret – to feel satisfied that I lived a life that mattered."
2. "The woods are lovely, dark and deep
But I have promises to keep
And miles to go before I sleep
And miles to go before I sleep."
3. "It's good to be important but it's more important to be good"
I think that's the best I can describe myself and like I said earlier if you want to know more about me get in touch with me.
Bio - Data
1.Full Name

CA Prakash somani

2.City

Mumbai, (Native Chittorgarh, Rajasthan)

3.Qualification

CA, CS, B.Com, NCFM(dealers modual)

4.Ambition in the life

Being a chirman of a Multinational company

5.Strength and weekness

Strength:

Self confident

Optimistic

Goal driven

Weekness:

Emotional

Sense of urgency

6.Opinion for CA CLUB

One of the best plateform to share professional view "All things for all"

7.Suggestion for CA CLUB

Admin's role must be improved in answering queries.

8.Anything else which
you like to share

1. always be prepared for the worst

2. dont expect anything from anybody ( who ever may be)

3. Try to make others happy

4. always give never take
HIS CCI AWARDS: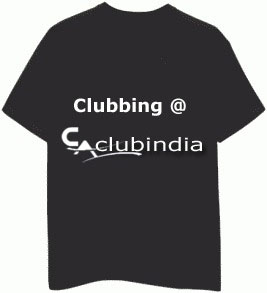 FOR BEING A TOP MEMBERS OF CCI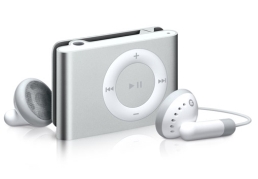 FOR BEING MOST THANKED MEMBER OF THE MONTH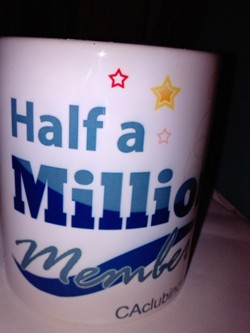 FOR BEING MOST ACTIVE MEMBER IN CCI
Most Popular Downloads
I cannot conclude this article without telling about Anjali ,Bayya's Better half
..Her qualification MSc. Maths, Msc. IT, B.Ed.....She is also very good in nature and a member of CCI too..May God bless U both with all happiness and wish both of U a Very successful future ahead...
Luv U Bayya and Bhabi

Its my greatest wish in my life to See u Both..and I told u before One day surely i will come to see u..Its my first article so may b I made some mistakes so plz forgive me...


Regards
Saritha & Vikas
OTHER ARTICLES IN THIS LEGEND SERIES:

I m Writing a article first time....i Knw its not that much good.....If I made any mistake plz forgiv me

......I cannot able to make it as good as i thought becoz of time limit...srry 4 that...Thanks