We have completed Article on Legends of CCI 8 parts successfully
; it was great experience to me and my team.
Somehow we completed 8 parts on great persons of CCI which was not easy task to write on them.
Time came to ARTICLE ON LEGENDS OF CCI -- Part-9, its very tough task to describe the great legend in words, Sir is very great person and Sir is like father of CA students and CCI members. Thinking how to start and write an article on that great person which was not at all easy task to me, when I started to write my hand was shaking , bit fear in face don't know what to write.
anything about this great person, not spoken a single word with sir, but when I saw great person profile and knowing his name is very familiar, so decided to write on this great legend. But my confidence is build double when I take his name in my mind and somehow giving u all my best article on this great Legend.
AS LEGEND OF CCI:
ARTICLE ON LEGENDS OF CCI PART-9 IS NONE OTHER THAN,
Mr. FCA, MADHUKAR N HIREGANGE
What to say on MADHUKAR N HIREGANGE sir, he is marvelous and amazing person. We all should be proud and feel great to have such a great, familiar and marvelous person on this platform, very supportive to all CA students and CCI members. Whenever sir will be online he will surely solve our queries, sir will be ready always to suggest us and take us to right path. We feel very confident by sir guidance and surely get success in the exams.
AS GURU OF STUDENTS:
Sir is GREAT person, GURU, MOTIVATIONAL person and always will be there to guide us.
ABOUT HIS PROFILE:
Sir is FCA and Founder partner Hiregange & Associates a firm which has 3 partners + 4 qualified and a staff of 30 based at Bangalore and Hyderabad.
Web Site- https://hiregange.com/
Completed the Curriculum of living of Landmark Education.Regular contributor of articles to various professional and trade journals including the CA Journal, FKCCI, ELT & STR. He has jointly authored books on Modvat, Central Excise Law and Procedures, Central Excise made Simple for Chartered Accountants, Excise audit manual, Service tax made Simple and K.VAT law and Procedure.
Sir is active in the field of spreading awareness on Indirect tax by conducting seminars and presenting papers. Had been a visiting faculty at various Management Institutes including ICFAI, ICSI, ICWAI ,and IIM Bangalore. He has also coached the Officers of the Central Excise and Service Tax Department. Past President Rotary Bangalore Jayanagar. Presently member of the Central council of the ICAI with vioce chairmanship of the IDTC of ICAI, New Delhi. Also active in the examination, CPE and board of studie where he i a member.
ABOUT HIS QULIFICATION:
Sir is Fellow Chartered Accountant
Sir B.COM, FCA, DISA (ICAI) and CISA.
ABOUT HIS MISSION:
Sir is keen on making the indirect tax laws simple and transparent. Interested in education of lesser privileged. Believes in "Value Based Practice and Life".
Sir is there in CCI from Sep 2008, sir will be there in every sections of CCI to help us, so far he has solved in Expert section- 1461 replies, having nearly 9961 points. He is in 27 place in top 30 Members.
SIR`S REWARDS IN CCI: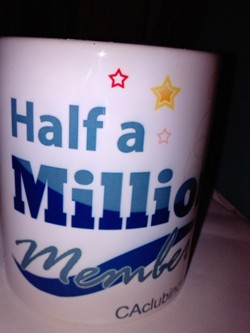 FOR BEING MOST ACTIVE MEMBER IN CCI
CAclubindia Article Writer of the Month!!
SIR CONTRIBUTION IN CCI
CONCLUSION:
We all are proud to have him has GURU, GUIDER in CCI. Sir has huge experience in different field. Friends Please give a BIG Applause to Great and Legend of CCI MR. MADHUKAR N HIREGANGE…
Hope you all like this small article from my side to Big Legend, how much we praise its very less and I tried my best to give best, so please if you guys found mistake r any wrong in this article please let me know.
Note; Sir I don't know you much but saw your great profile which inspired me to come out of this and hope you like this short and sweet article about you..
OTHER ARTICLES IN THIS LEGEND SERIES:
Note: Series will be coming end of legends soon so any one want to write on your fav person, just pm me for the booking...



Our next series will come soon on Little super star part-5...

Thanks guys
Regards
BAlu