Audit Applicability in case of Loss or no profit for Partnership Firm
---

20 February 2023
whether tax audit is applicable in case of P'firm/ Pvt Ltd having no profit or loss?
Is the loss including of Remuneration and Interest paid to partners?

---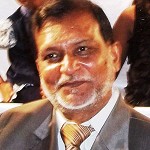 Dhirajlal Rambhia

(Expert)
Follow
20 February 2023
In either case the limit for tax audit will be Rs. 1 cr or 10 Cr. based on cash receipts or payments being less then 5% or not. [For professional income its Rs. 50 lakhs.]
But in case of partnership firm needs to be checked applicability of sec. 44AD (4) & (5) w.r.t. sec. 44AB(e) of IT act.
---
---