How to change the mobile number
---
29 May 2023
Dear Experts,

01. We have registered with one mobile number with the Income tax department Insight reporting portal.

02. While filing the SFT during this month, we wanted to change the Principal Officer's mobile number.

03. We have changed the mobile number from My Profile menu and we got the message stating that the " Successfully Changed".

04.But after getting this message, again we tried to check the same,.

05.At that time, the earlier mobile number was not changed.

06.Pl clarify how to change the mobile number.



---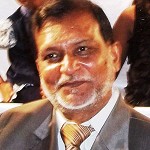 ---
---