Gst desk audit
---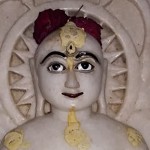 01 October 2022
Respected sir,
i received a desk audit notice from gst office and i forwarded all document by email
After some day officer say to send by post and i send the same
after some day officer say to come to office which is 300 km far from me
please advice me any document send by email and post is not valid
with thanks
---

02 October 2022

Desk Audit under GST is the process of examination of records, returns and other documents maintained by a taxable person. The purpose is to verify the correctness of turnover declared, taxes paid, refund claimed and input tax credit availed, and to assess the compliance with the provisions of GST.
No need to visit such a long distance.
They can verify it through nearby office.
---
---