TDS Refund on winnings from Quiz Competition
---

14 January 2022
Hello Everyone,
Last year and same year, I am winner of a quiz competition. Wining Price is Rs 15000/- They Deducted 30% TDS from my wining prize both year. It shows in 26AS also. Can I get income tax refund after ITR filling? my total income is 15,0000/- The amount of 30% is Fully taxable our Refundable?

---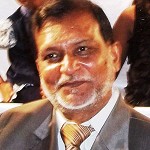 14 January 2022
As per sec. 115BB of the act, the rate of tax over the winnings from lottery, puzzle etc. is 30%+4% cess.
So, the TDS gets fully adjusted over the income.
---
---
You need to be the querist or approved CAclub expert to take part in this query .
Click here to login now



expand_less