Query regarding representative assesse on new portal
---
05 December 2021
I want to file ITR of my deceased father. I went to register as representative assesse on the new portal . It asked for number of legal heirs , which is 3 in our case. It also asks to attach pdf of notarised affidavit before each legal heir details. I have the following queries:

1. which notarised affidavit is to be attached, also is it mandatory to attach ?
2.In the bank account details of legal heirs , is it necessary to add all the bank accounts of all the legal heirs?
---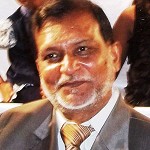 05 December 2021
1. LEGAL HEIR AFFIDAVIT FORMAT AVAILABLE FROM
https://www.caclubindia.com/forum/indemnity-bond-to-file-tax-returns-for-deceased-parent-582184.asp
2. THAT OF MAIN LEGAL REPRESENTATIVE WILL BE SUFFICIENT.
---
---
You need to be the querist or approved CAclub expert to take part in this query .
Click here to login now



expand_less