Income Tax deduction on Stipend
---

27 December 2022
Dear Associates,
Request you to clarify a MBBS student is acquiring his/her PG studies from National Board of Examination Diploma (NBE Diploma) in any specialization, they will get Rs. 35000/- for their first year of study and Rs.37000/- for their 2nd year study as a stipend.

Is the stipend is taxable under Income Tax 1961 'or' stipend is exempted from Income Tax. Request you to give some updates on this.

---

27 December 2022
This payment is for the work done during this period hence it's taxable.
Opt for new scheme no TDS applicable upto 5 lacs of such annual payment.
---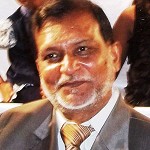 ---
---