GST on Branch office Rent
---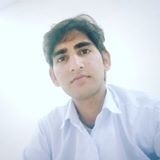 21 September 2023
HI,
My head office is in Delhi and 1 of our branch office is in Ludhiana they are putting CSG and SGST over the invoice but our GST registration no. is in Delhi so how to claim. we requested to put the IGST they are not agree. Then what should we do.
---

22 September 2023
You should have taken GST registration for your branch office. Take branch office registration and claim ITC.
IGST charge not allowed for rent.
---
---