Company registration
---

07 September 2015
Deare Sir

I am using INC 29 for company registration. I have following quesries:

1. Do we have to attach INC 9 & 10 also along with INC 29 ?

2. SInce, directors are the first subscribers, do we have to attach ID & address proof twice ? in the capacity of subscriber & in the capacity of director ?

3. Whether attested MOA & AOA in PDF format to be uploaded ? or word file is sufficient ?
---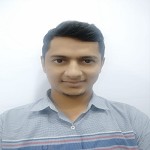 07 September 2015
Yes, you are required to attach INC-9 and INC-10.
You do not need to attach proof twice.
You need to attach PDF file of MOA and AOA. No word file can be attached to any form of MCA.
---
---
You need to be the querist or approved CAclub expert to take part in this query .
Click here to login now