Back Dated Invoice
---

27 January 2023
I had purchased LED tube light in June 2021 from shopkeeper.
Shopkeeper saying that he is unable to search invoice , actually shopkeeper had not made invoice.
I need invoice for replacement of tubelight.
can shopkeeper make backdated bill now , I will pay GST ?
What is the practical solution ?
---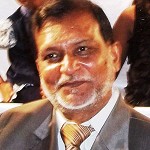 27 January 2023
No. He cannot make fresh invoice for June 2021 now.
He can make Tax invoice for last one or two months and ask you for payment.
---
---