Transportation services procured for another
---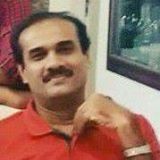 30 September 2022
Rs 143200.00 received and TDS deducted from a supplier for whom i had arranged transportation services within the state . Forgot to report it in returns filed. What will be my GST liability and rate of GST? If I have registered as a GTA what would be the rate too?

---

01 October 2022
No GST liability on you.
GST RCM applicable for GTA.
---
---