Theory subject , law , audit & isca.
---
23 September 2013
I 'm the student of ca final, and my attempt is nov 2014, so i want to know that how can prepare for Audit , Law & ISCA.

I also want to know that will I prepare law as per co. act 2013 for nov 2014.
---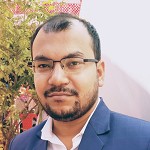 23 September 2013
Follow Ins. Practice manuals for all subjects,

However for conceptual clearance...

For ISCA- Dinesh Madan
For Audit- Paduka or Surbhi Bansal

Law- Munish Bhandari is sufficient..

However, wait few days for Munish Bhandari new edition book..

Co. Act 2013 will likely to be applicable for Nov 2014 term...
---
---