Tax audit limit etc
---

11 February 2023
Dear Experts
My query are -1. Tax audit limit for a partner ship firm, the source of income of the firm is commision on sale of vegatable & fruits on consignment sale.
2. Any TDS liablity on freight paid on the behalf of consginer
3. Cash payment limit to consigner and transpoter against consignment sale of vegatable and fruits.

thanks to all experts for reply.

---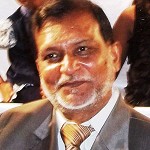 11 February 2023
1. Rs. 1Cr, assuming the commission receipts would be mostly in cash.
2. Yes, u/s. 194C of IT act, subject to applicable limits specified therein.
3. Rs. 10000/- as per sec. 40(A)(3) of the act.
---
---