PAN-UPDATION IN INCOME TAX SITE
---

31 May 2023
Hello,

Suppose, I am foreign citizen and Non resident since 15-16 yrs and hold PAN card so is there any rule to update my residential status as per income tax site India. basically I have bank account(NRO) in India but income is below taxable limit hence I am not liable to file income tax return in India.

please guide in this matter urgently whether do update my resident status without filing of ITR to income tax site , shall I apply for New PAN as foreign citizen and surrender old PAN?

---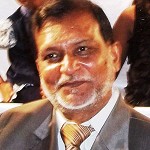 31 May 2023
No need to update PAN nor mandatory to apply for new PAN.
Better to file nil return under NRI status to convey your status to ITD.
---
---