Appeal against order U/s.144
---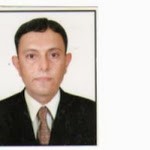 ---
09 January 2020
1. The order of the learned AO is contrary to law and facts of the case and,
therefore, may be set aside.

2. The learned AO failed to observe the principles of natural justice and failed to
grand time or further inquiries even when requested to do so.

3. The assessment is ,therefore, bad in law and hence the appeal may be allowed
and justice rendered.
---
---