amalgamation
--- 02 September 2010
hello experts,

can u please tell me the difference b/w merger,amalgamation,aquisition and absorption.


THANKS

PLEASE REPLY.
---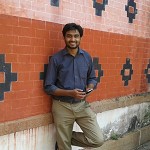 02 September 2010
AS 14 two methods
1.Amalgamation in the nature of merger-
Merge of two or more companies
2.Amalgamation in the nature of purchase
can be aquisition and absorption.
both the above are Amalgamation
---
---
You need to be the querist or approved CAclub expert to take part in this query .
Click here to login now



expand_less