Revised return after response to 143(1)(a)
---
07 December 2022
For the Assessment Year 2022-23, Mr A received an email regarding proposed Adjustments under section 143(1)(a) from cpc-income tax india regarding the deduction claimed under section 80GG for which aform 10BA was not filed.
Assesse discovered there are other errors in the filed return that needs correction. He also discovered that 80GG was selected in error.
In response to 143(1)(a), he agrees to proposed Adjustments. He also wants to file the revised return to correct the other errors in the return.
Q.1 can he do so? Can he revise the return after agreeing to proposed Adjustments u/s 143(1)(a)?
Q.2 The option to file the revised return is not showing in his e-portal? What can he do in such a case?
---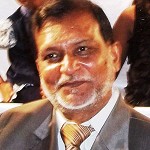 Dhirajlal Rambhia

(Expert)
Follow
07 December 2022
1. Yes, he can file revised return till end of December, 2022.
2. Return is to be filed with the same utility, by selecting ITR filed u/s. 139(5) of the act.
---
---