MCA Resubmission Remark
---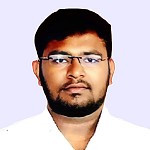 05 December 2022
Hai Everyone,

Any one faced or is facing the following issue while filing spice+ for incorporation
Form has been examined and marked as Sent for resubmission with the following
remarks-

The e-form is not getting signed by the officer as the stakeholder is not using the new version of the e-form/adobe
reader. Please refer to the MCA website www.mca.gov.in

The problem is repeating again and again instead of resubmitting using the new version of Adobe Acrobat DC. How to resolve the issue.
---
---