Itr 2021-2022 under process since 19.8.21
---

23 September 2021
ITR OF MY SPOUSE IS UNDER PROCESS SINCE 19.8.21 FOR THE YEAR 2021-2022, IT WAS SUBMITTED ON 26.7.2021.,CONSEQUENTLY REFUND OF RS 38000 IS HELDUP.
REFUND PORTAL INDICATES THAT AO HAS NOT SUBMITTED/PROCESSED ITR TO BANK.
IT IS CONFUSION,WHO IS AO? AS PER JURISDICTION,AO SAYS IT IS CPC AO TO DO JOB.
Can we refile itr or we should wait.
CAN ANYBODY GUIDE AT. narang.nath@gmail.com

---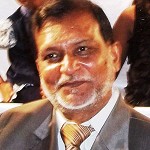 Dhirajlal Rambhia

(Expert)
Follow
23 September 2021
You have already filed ITR for AY 2021-22, which is under process. So, there is no question of revising it with same data. On the contrary, it will delay the process.
Secondly, Jurisdictional ITO may not help you when the whole process is online. He can help only when the file gets transferred to him for any physical verification.
Finally, the system itself is under renovation, thus there is no fixed time limit for any particular job.
Hence, there is no other way, but to just wait & watch.
---
---
You need to be the querist or approved CAclub expert to take part in this query .
Click here to login now