GST FORM PCT-05
---
27 September 2023
Dear Experts
I has applied GST new registration, But officer rejected my application for not submitted GST FORM PCT-05. Now it this mandatory ??


---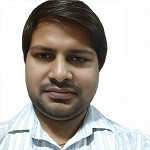 Asha Kanta Sharma

(Expert)
Follow
29 September 2023
I don't think GST PCT-05 - (Authorisation / withdrawal of authorisation for Goods and Services Tax Practitioner) has anything to do with GST Registration application.

Please do visit the GST Officer / or email / create an grievance on the same
---
29 September 2023
Thanks for reply Sir.
In this I was already meet to Officer, but they have un necessary demand to us. And not response from grievance. So, please guide me if you have any other way.
---
---