Foreign Remittance Form 15CB
---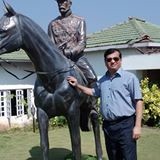 19 April 2021
Remittance is already done on 24.02.21 with undertaking that Form 15CA and 15CB will be given

Now whether i can issue Certificate in Form 15CB for above remittance ?

---

19 April 2021
How can you issue a certificate for a transaction which have already been executed,.

Further, UDIN will also be applicable for Form 15CB.
---
---