For referring to earlier parts of the article, click here:
Restructuring of CA Profession Part I
Restructuring of CA Profession Part II
Restructuring of CA Profession Part III
Restructuring of CA Profession Part IV
8. How do you describe the various services rendered by ICAI.
*1. Services regarding registration of students; supply of study materials and membership related services; there are lots of improvements compared to the past.
2. The publications of the Institute are excellent especially which cover specific subjects after a lot of research.
3. The quality of study materials has also improved a lot.
4. The quality of ICAI Journal is of world class. I wish to congratulate the team of ICAI. Almost 8 years before the language of journal was as if pertaining to English Literature. Whereas the purpose was to "communicate" the developments in the accounting profession.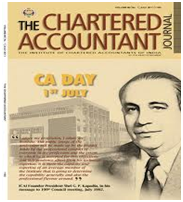 Since it was too typical to understand by the mass in the past; most of the members left the habit to read it at all. ( The Institute's office bearers forgot to keep in mind the basic point : Majority of members were past failures and that also frequently). To serve them the required material on Accountancy Profession in English Literature; was of no use.
5. At central and regional levels; a lot of pains are taken by the council members for betterment of the profession but ON RECORDS. A STRONG WILL is missing to include EACH MEMBER so that every member can enjoy the fruits of the developments in the profession. In line with "FINANCIAL INCLUSION" as is said now-a-days; PROFESSIONAL INCLUSION should be brought immediately.
6. Proprietorship concerns have been almost debarred to consider as an audit unit. A large number of CAs come under this category. The criteria as is prevalent for allotment of big audits that a particular number of CAs and staff should exist; similarly small audits must be reserved for small firms so that they remain exist in the system. ( Keeping in mind the large number of CAs practicing in small cities ).
7. At National Conferences etc.; arranged by the branches (for example); first two hours don't attract common members. For them; the most valuable initial time is killed and many times important topics are left uncovered at the end of the session.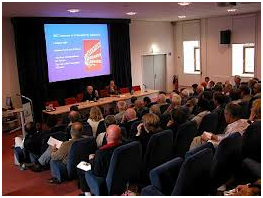 8. Number of members and students have increased tremendously but the Institute could not cope up to educate them in line with the demand of the industry despite a substantial fee is being charged from the students.
9. The quality and administration of CPE Hours run programs are very poor. If video is taken of the venue where such CPE conferences are held; the attendance will prove that members don't appreciate such "wasting" hours.
Most of the Faculties are unable to draw the attention of the audience why the subject is interesting and new and how professional opportunities emerge therefrom.
Indirect mode of addressing the topic and/or stereo type book language is used by most of them. According to Institute's own criteria; a senior principal's one hour cost is not less than Rs.3,000/-. By "completing" such 30 hours in a year; no members will confirm that they get at least value of Rs.90,000/- a year from such seminars.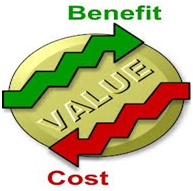 10. In majority of CPE seminars members (even faculties also) are found sleeping.
11. For PEER REVIEWER there is a qualification of certain number of years' professional experience but there is no such qualification to be a COUNCIL MEMBER. It is amazing!
12. Looking to the growing number of members and students; the infrastructure needs to be developed immediately so that students who have joined this course; get maximum guidance through compulsory seminars and coaching at Institute's level.
Till such infrastructure is available; branches must approach some school/colleges during vacation to conduct value added programs at a very low cost. This will further enhance the brand value of the Institute.
Tags
Students