For referring to earlier parts of the article, click here:
Restructuring of CA Profession Part I
Restructuring of CA Profession Part II
Restructuring of CA Profession Part III
B. Training:
1. The entitlement of number of articled clerks to be trained by a member should not be allowed on the basis of number of years in practice only. A reasonable amount of YEARLY FEE EARNED PER ARTICLED CLERK should also be a criteria for such entitlement.( Reason : For example; It is not prudent to allow a member engaged in the practice in a small city running his practice since 20 years or more but his gross receipts are only Rs.3 to 5 lacs p.a. When he is not having sufficient professional work with him then surely the training of articled clerks would not be of quality and most of the articled clerks might be dummy).
2. Majority of joining CA candidates are eager to enter into job market. Now it is high time to allow increase in the number of articled clerk under an EMPLOYED CHARTERED ACCOUNTANTS in a "PRESCRIBED" LIMITED COMPANIES only as industrial training.

Such employed chartered accountants' pay should also be a criteria to train the number of articled clerks AND the "prescribed" limited company may be based on its turnover, assets size, etc. Many candidates join the course in the expectation of getting job soon after the qualification.
There is a huge shortage of qualified staff in organized sector. Since majority of CA firms are proprietorship by nature; the required exposure is not available to the majority of articled clerks. This way their three golden years of career are ruined. If the same number of years are invested in the industry; it will be considered as experience.
Further; the employed CA will find more weightage in the organization because he would be able to train second line of generation and guard the interest of the profession as well.
3. At the end of every month; every articled clerk must be required to submit his presentation to the employer showing what he has really learned. The same must be checked by his principal within 7 days and grading must be given accordingly.
The student should be required to send these presentations to the Board of Studies which further should approve the grade. Excellent presentations should be appreciated by the Board of Studies by sending individual mails to the students.
It will boost the confidence and faith of the students in the Institute. (All students don't find themselves in Ranks. Hence the Grading system will keep students alert about their performance on day-to-day basis and the Board of Studies will also be able to know the "quality" of work being served by the profession).
(If the training is standardized in this manner; the students will not think to pursue another course while engaged in CA ).
If they remain focused for CA only; then surely it will improve the quality of the services provided by the profession.
4. GMCS training should be standardized and after completion of the training; alike certification courses; every student should present his paper in the subject in which he has interest.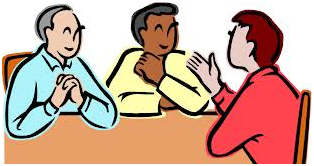 5. Similar test of Information Technology related practical knowledge should be there to judge whether the student is really in a position to apply computer related knowledge with reference to accounting profession. Present examination of ISCA is not serving such purpose.
"Loved reading this piece by
CA SURENDRA KUMAR RAKHECHA
?
Join CAclubindia's network for Daily Articles, News Updates, Forum Threads, Judgments, Courses for CA/CS/CMA, Professional Courses and MUCH MORE!"
Tags :
Students