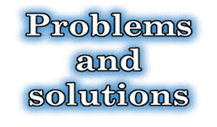 ACCORDING TO THE DEMAND OF THE TIME AND THE CHANGED SCENARIO; THE CHARTERED ACCOUNTANCY EDUCATION AND TRAINING REQUIRE TOTAL RESTRUCTURING: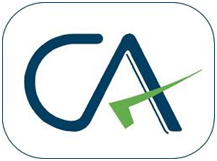 A. Education:
1. The study materials should include case studies to create interest in the relevant subjects. In the initial pages of these materials; a broad view of the subjects should be given. This must be in addition to the preface to the study materials.
This is urgently required as students find very difficult to understand the purpose (i.e. its practical application) of the subjects and resort to "tuition" (tuition is being misconstrued as coaching). Due to this; fresh CAs lapse in conceptual understanding of the subjects. This is harming the image of the chartered accountancy profession.
In the past; CA students were never dependent on outside coaching "wholly".
In initial years of the studies; many students study the subjects just because these are "included" in the syllabus. This misconception is not desired at all from the students pursuing professional courses.
If case studies are included in the study materials; it will further improve the quality of professional work which articled clerks undergo during training period.
Since all the employers are not engaged in ALL TYPES OF PROFESSIONAL AREAS which are covered in CA Curriculum; by redrafting study materials will give in depth practical knowledge about the subjects to the students.
This will ultimately help the practicing CAs to improve quality of the professional work and the students will get quality training automatically.
Another important argument to cover case studies is that at many places no suitable coaching is available to the students whereas CA students are spread across the whole country. After qualification; such students deteriorate the image of the chartered accountancy profession.
2. Continuous Professional Education is not standardized at all.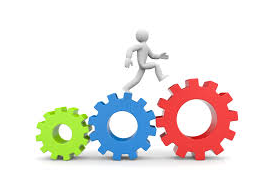 The structured CPE learning is actually not STRUCTURED except where workshops are organized. A same subject/topic is explained differently by different faculties in terms of quality.CA curriculum requires expert knowledge of various subjects which are not covered by all the CPE Study Circles and Branches.Most of the study circles and branches' CPE learning hours cover only taxation. Accounting standards and Auditing Standards are disliked by the members because no practical experience is shared by the faculties.The Continuous Professional Education means whatever development has occurred in the profession as a whole; should be covered at all levels. Otherwise there is a knowledge gap members inter se. The CPE Learning Hours was targeted to update the knowledge of all the members that is why it were "lodged" on all the members.
3. A member engaged in project consultancy is not so serious about accounting and auditing standards which are core to the profession. Due to this; members who are engaged in contemporary areas of practice; are not considering STANDARD ACCOUNTING PRACTICES as important part attached with their profession. There is a wide gap between expectations from chartered accountants and the performance which they deliver.
Tags
Students