For referring to earlier parts of the article click here:
Restructuring of CA Profession Part I
Restructuring of CA Profession Part II
The good initiative for the profession is:
Graduates are also now allowed to join CA. A large number of accountants presently serve unorganized industry in India who don't maintain proper Books of Account.
To make the system student friendly who join CA course; it is required that Institute should clearly give a message to all the students that CA curriculum is now segregated into three parts:
i. Accounting Technician (Signing Authority to confirm that all the accounting standards have been followed while preparing books of account).
ii. Qualified Chartered Accountant
iii. Post Qualification ( Specialization)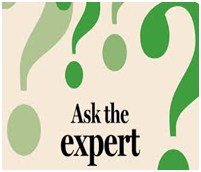 Although post qualification courses are already in existence since a long time at the Institute; but a proper counselling and advertisement were not made hence very few could be persuaded to join such courses.
What Institute is presently doing to attract the majority of students at young age to join the course; the same type of tactics should be followed to encourage such courses.
It is surprising that the majority of the members who have qualified for DIRM and DISA are still not aware how to use these qualifications for professional purpose. It means the faculties could not convey the "required" message to the members.
7. CPE study circles are specifically designed to achieve professional excellence. So when such study circles exist in different areas of a city; all such activities should be undertaken in its supervision.

It has been noticed that many times branches organize too many programs e.g. through teleconferencing where only 4-5 members are present. Branches already face shortage of staff due to heavy load of administration work of members and students.
Only very specific events like Budget Discussion etc. should be undertaken at branch level jointly with CPE study circles wherever feasible.
Tags
Students