The Ministry of Corporate Affairs has notified the Companies (Auditor's Report) Order, 2016 (CARO 2016) vide its Notification no. S.O. 1228(E) dated 29th March, 2016. This Order supersedes the Companies (Auditor's Report) Order, 2015 dated 10th April, 2015 and shall be applicable for the financial year commencing on or after 1st April, 2015. CARO 2016 has introduced a number of new reporting requirements by Statutory Auditors and has cast much more responsibility on them as compared to the CARO 2015.
In this Article, an attempt has been made to compare the provisions of CARO 2015 and CARO 2016 with the aim of highlighting the changes put forth by CARO, 2016 and the revised requirements to be complied going forward. This is not an analysis of the CARO 2016 but a comparison with its previous order to throw light on the changes introduced in order to facilitate an understanding of the new requirements and to prepare ahead.
While making the comparison, CARO 2015 has been taken as the basis to draw out a comparison of the common stipulations between both the Orders and the additional requirements of CARO 2016 have been stated separately for ease of understanding.
COMPARISON OF CARO 2015 AND CARO 2016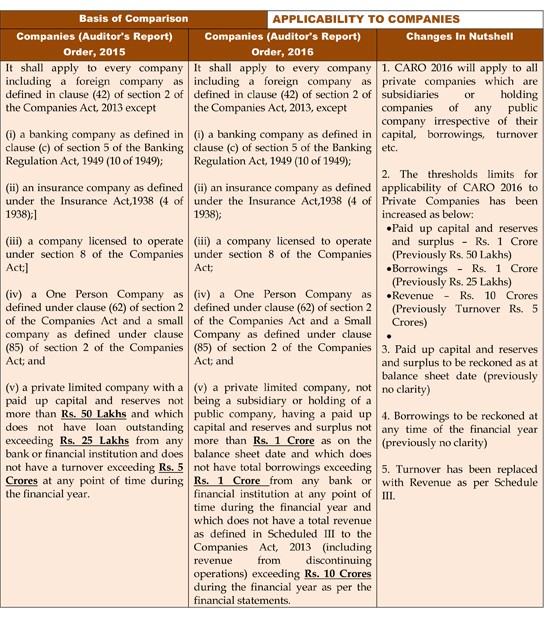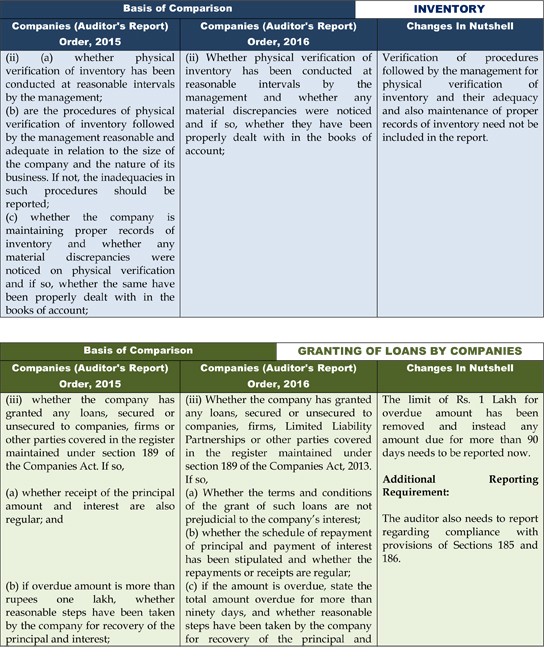 To read the full article, Click here
Tags
Corporate Law