A Bench of Justices AM Khanwilkar, Dinesh Maheshwari and Aniruddha Bose on Tuesday 29th June 2021 confirmed that it will not pass any directions to ICAI to postpone the July 2021 CA Exams. However, the court is keen on hearing the plea of the students for granting them an opt out facility. Decision on same will be taken tomorrow i.e. 30th June 2021.
While discussing the matter of the Opt Out facility
Advocate Ramji Srinivasan, appearing for ICAI, said, "We had given opt out option to students who were down with COVID-19. ICAI says Chief Medical Officer can issue a certificate for the students now." He further clarified, "Whoever faces difficulty will be given another chance. These students had 7 years to appear for old syllabus exam. We will give the benefit but limited to who are directly or indirectly affected by COVID. Results will be declared as soon as possible."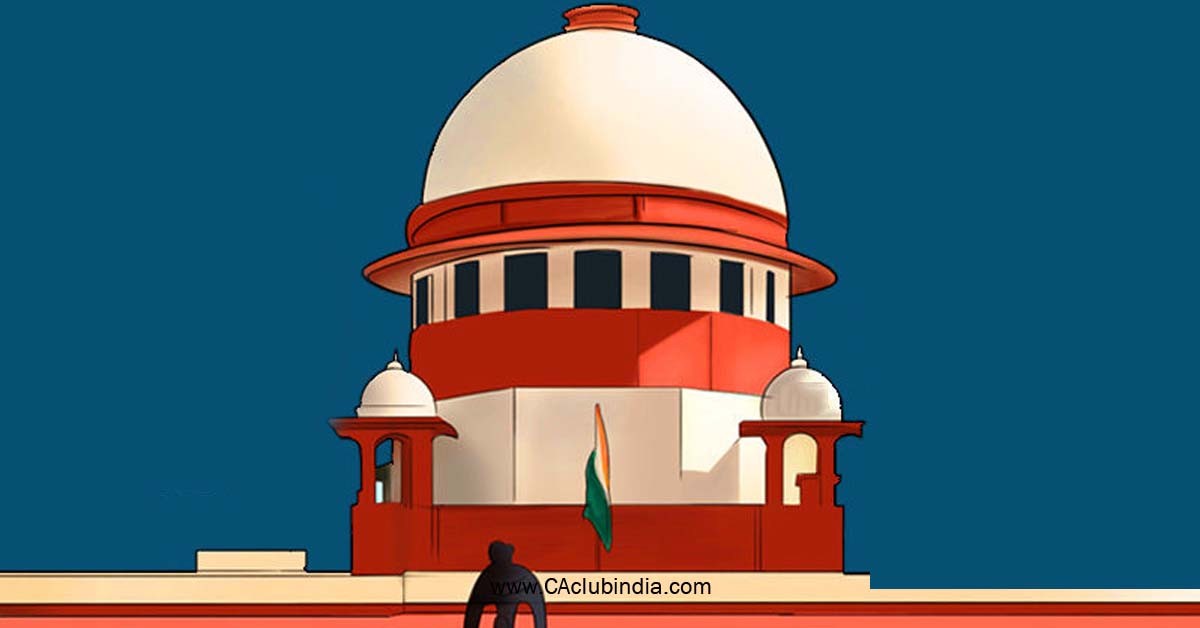 While discussing the matter of difficulty in obtaining the RT-PCR test
Justice Khanwilkar said, "RT-PCR positive report may be very difficult to get. Persons who recover have long term problems and thus (may be) unable to appear in exams. General policy may be adopted where an authorised agency can certify that he is not able to appear in exam."
On account of health deterioration post COVID
Justice Maheshwari correctly questioned "You only concentrated on COVID POSITIVE RTPCR and nothing more. You have to take inputs from experts. The entire cycle of infection is 14 days max.
Thus, the court suggested
"We are saying you can take certificates as a valid certificate in place of RT-PCR test so that the candidate can take the next exam. RT-PCR test is no test. Some negative ones were actually positive. Evolve a policy that one can certify why one could not appear."
The bench further asked ICAI to submit a note today itself on the following points
Alternate Options for the Condition of RT-PCR Certificate. "RTPCR is no determination at all. Sometimes it shows negative and person has symptoms", Justice Khanwilkar said.
Exclusivity of the Exam Centres is to be maintained, i.e. they should not be used for any other purpose like marriages etc.
Exam invigilators should have RT-PCR Tests done well in advance
In case of last minute change of exam centre, option to select alternate exam centre or opting out should be given to the candidate.
If during the middle of exam a candidate suffers Covid, he should be permitted to take the remaining papers in the next cycle.
Rejections by the Supreme Court on some relief measures
Articleship shall not be waived.
Vaccination priority on the basis of Admit Cards will not be given
Logistics, Transportation and Accommodation shall not be provided by ICAI
TRENDING NEWS REGARDING THE JULY 2021 CA EXAMS
| | | |
| --- | --- | --- |
| S.No. | Title | Link |
| 1 | ICAI modifies Opt Out Criteria after Supreme Court's Order | |
| 2 | No RT-PCR Required for Opting Out of the July 21 CA Exams - Read SC's Order | |
| 3 | SC suggests ICAI to Relax Condition of RT-PCR Certificate - Decision Regarding Opt Out to be given on 30th June 2021 | |
| 4 | ICAI opens conditional Opt Out Window for July 2021 CA Exams | |
| 5 | Submission by ICAI on the issues raised by CA Students in their PIL | |
| 6 | 6000 CA Students Write to the PMO to Postpone CA Exams | |
| 7 | SC to hear PIL filed by CA Students on Monday, 28th June 2021 | |
| 8 | 6000 CA Students write to the CJI to hear their plea out regarding July 2021 CA Exams | |
| 9 | Admit Cards released for July 2021 CA Foundation, Inter, and Final Exams | |
| 10 | ICAI gives conditional Opt Out Option for July 2021 CA Exams | |
| 11 | ICAI to not transfer CA Students to an examination centre in a particular zone of the city opted by them | |
| 12 | PIL filed in the Supreme Court against CA Exams in July | |
| 13 | Expecting conducive atmosphere around July 5 for holding exams, says ICAI President | |
| 14 | Revised Schedule of May 21 CA Inter and CA Final Exams | |
| 15 | Revised Schedule of June/July 21 CA Foundation Exams | |
| 16 | Guidelines for Examination Centres, Examination functionaries and Candidates for July 2021 CA Examinations | |
Tags :
students
icai
ca students
ca exams