So my story of becoming a CA goes like this.
I started this journey in 2007, cleared CPT in the first attempt. After passing CPT, I started with articleship. Going to the office was fun. Then, after 1.5 years of articleship, I appeared for IPCC for which my friends and I, took 6 months leave from the office. But we were not serious at all about studies at that time & failed miserably.
Then, some kind of self-motivation came with me & I cleared the second group & first group of IPCC in third & fourth attempt respectively. Then, I appeared for CA Final 1st group & cleared it in the second attempt in May 2013. By that time I was so exhausted & frustrated with studies that I didn't give 2nd group seriously.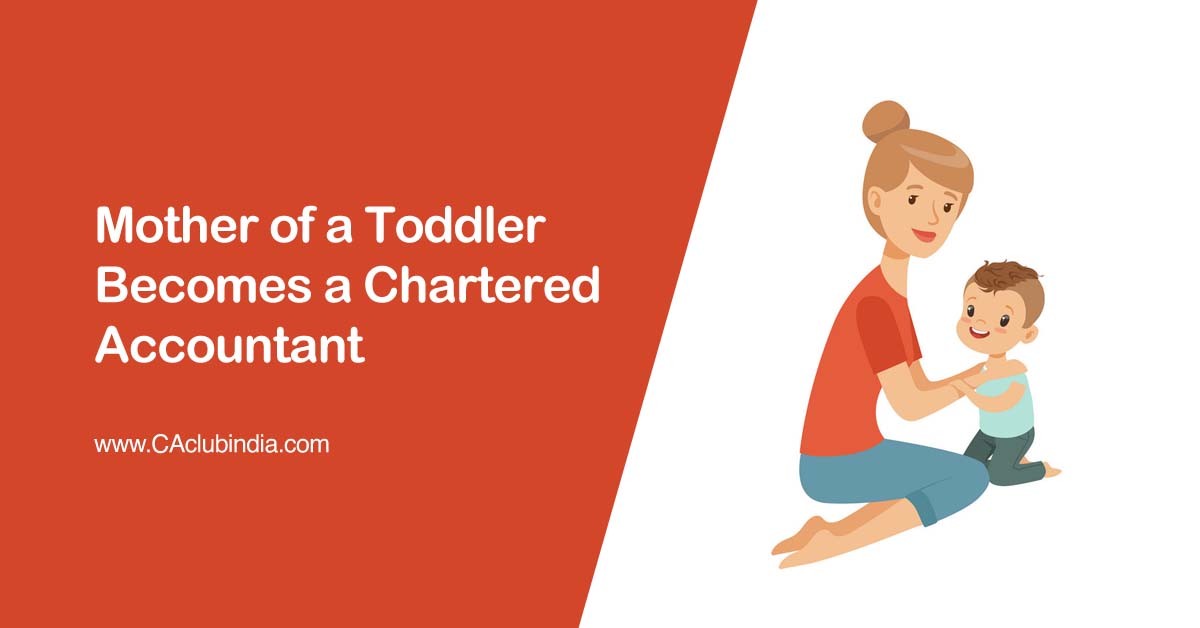 I just left CA & took up a job in an MNC. I just loved that job & enjoyed it thoroughly during that time. Then, I got married in 2016. My husband always wanted me to complete CA. I delivered a baby boy in Jan 2018. After my baby's first birthday, I started studying after a gap of almost 5 years. It was difficult & my memory had also become weak. I used to study even while feeding my baby.
Some days my mother used to take care of my baby. I would say it was a team effort, my parents, my husband & me. I appeared in May 2019 & Nov 2019 but couldn't clear. May 2020 exam didn't happen due to COVID-19. During the Nov 2020 exam, my baby got ill during one of my exams. My husband & my mother took him to the doctor & my brother took me to the exam.
As a mother, it was very difficult for me, but I had to give the exam. Finally, I cleared in Nov 2020 exam & now I am a Chartered Accountant.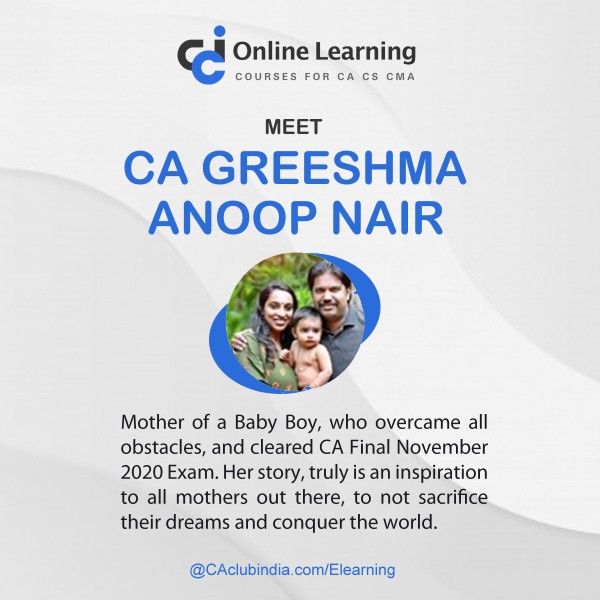 I am sharing this story just to inspire mothers out there, please don't sacrifice your dreams, it will be difficult but you can do it & your baby will definitely support you just like my baby did.
Tags :
students