Ministry of Corporate Affairs in September 2017 had disqualified approx 3,09,614 directors who were associated with the companies who had failed to file their annual statements and Annual Return with Registrar of Companies for last three Financial Years. You can search for defaulting director onwww.mca.gov.in
This Scheme was available from 1st January 2018 to 31st March 2018. MCA extended the date of the scheme to 30th April, 2018 vide circular no. 02/2018 dated 28th March, 2018.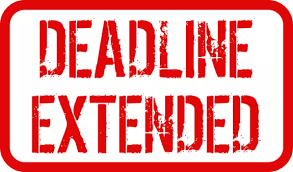 *Scheme is available for: Companies whose status is 'Active' on MCA Portal
*Scheme is not available for: Companies who are struck off or whose name has been removed from the ROC u/s 285(5)
Process to avail this scheme:
1. DIN of all disqualified directors shall be re activated- automatically during the validity of the scheme
2. Defaulting company shall file 'overdue documents' with statutory fees and additional fees.
3. After successful filing of all overdue documents, the company shall seek Condonation of delay in E form E-CODS
• The Filing fees for E-form CODS shall be Rs. 30,000/-
• ** For companies whose name have been struck off u/s 248 and had filed an application for revival u/s 252 of the Act , the DIN of those directors shall only be reactivated after NCLT Order
What if Company do not avail this scheme?
1. The DIN of defaulting directors shall be deactivated.
2. ROC shall take all necessary actions under the Companies Act 2013 against companies who had not availed this scheme
What are overdue documents or which E-form can be filed under this scheme?
Under this scheme only form 20B/MGT-7 and 23AC, 23ACA/ AOC-4 (including XBRL) E-form 66 and Form 23B/ADT-1 can be filed.
The author can also be reached at rocguru.com@gmail.com
Tags
mca
Corporate Law