So you lost your PAN card, or just need a PDF version of it from the Income Tax Department, you can apply for the same on TIN-NSDL website and complete the application process including verification using Aadhaar in simple steps as listed below. Before we start - here are the things you would need to complete your application -
Your PAN number
Documents for Identity, Address, and Birth proof. You can use Aadhaar for all 3.
An active mobile number and email address
In case you Forgot your PAN number - Use Know Your PAN tool to search your PAN number using your Name, Date of Birth and mobile OTP.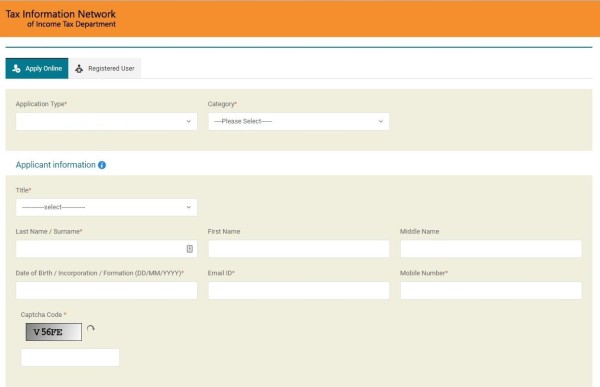 Once on the application page under the Apply online tab, select Application type as "Changes or Correction in Existing PAN data/ Reprint of PAN Card" and Category as Individual, HUF, Firm, LLP, etc, whichever applicable.
After filling personal details in the corresponding fields, go next. You'll see a temporary token number generated on the next screen - note it down for future reference. The temporary token number will be required in case you wish to leave the application midway and continue later. Click on "Continue with PAN Application Form" to proceed.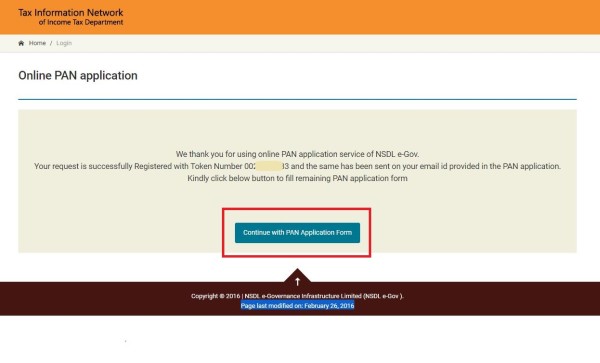 On the next page, click on "submit digitally through e-KYC and e-Sign". Also, select if you need a Physical copy of your PAN card.
Enter your Aadhaar number along with other personal details in the corresponding fields and go next
On the next page - Enter only your mobile number and email address in the corresponding fields - as you don't need to change details like your address. Click next to proceed further.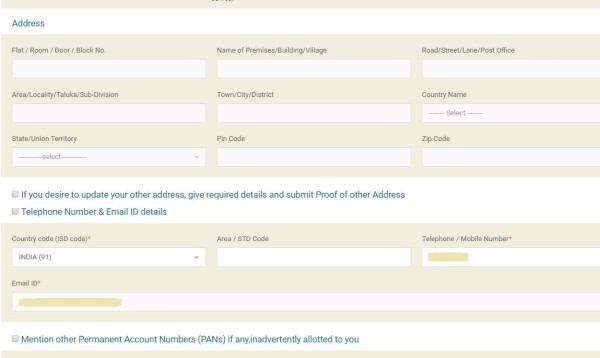 You would see Aadhaar as pre-selected in the documents to be submitted section as you have selected e-KYC method. Select No Document under proof of PAN and complete the declaration by entering your Name, capacity, Number of documents enclosed(1) and Place. Date will be pre-filled with the current date. Click Submit.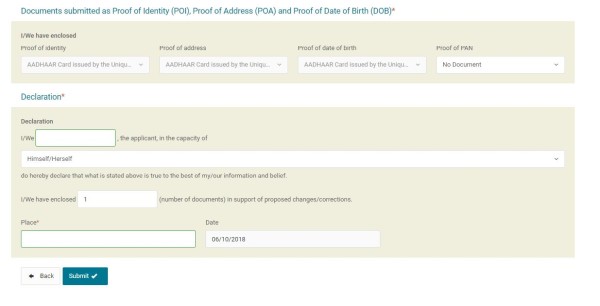 On the next page, you'll be asked to verify all the details on your application. If you find errors/mistakes, Go to the bottom of the form and click edit to make changes as required. Else, click proceed.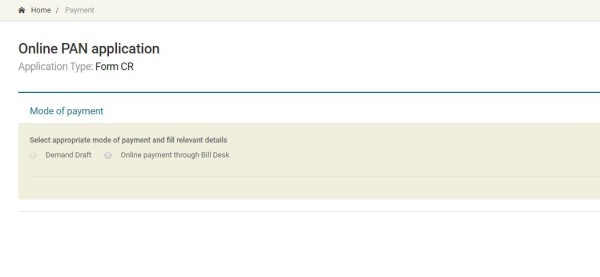 On the next page, you'll be asked to select the Payment mode. When you click demand draft - You'll get a draft template which you'll need to deposit at the bank later. You'll be prompted to verify your Aadhaar using OTP shortly after downloading the Draft - after which your application will be submitted for processing subject to the clearing of the draft. If you opt for Online payment, you'll be redirected to a payment gateway, and after completing the payment, you'll be prompted to verify Aadhaar using OTP. Once your OTP is successfully verified, your Application is submitted and you will receive an acknowledgment number on your mobile/email.
Note: You may/may not see the acknowledgment screen after verifying your OTP due to technical reasons. There is no need to panic as your application will still be submitted.
This article is written by in-house Tax Experts at Quicko - India's Premium Tax Filing Platform. In case of any Tax related queries and assistance, feel free to write to us help@quicko.com.
Tags
Income Tax