Download CA IPCC Old Course Papers for November 2020 Exams
CA IPCC marks your official entry into the CA profession and thus, it is important to score as efficiently as possible in this exam. Previous year question papers and RTP's are often termed as a CA Student's best friend while preparing for the exam.
Another advantage of solving the CA IPCC Question Papers is that it gives you a complete idea of how ICAI prepares its questions and what all can you implement in your understanding to score good marks and pass with flying colors.
In this page, you can find all the question papers and their suggested answers for November 2020 CA IPCC Old Course Exams, along with the RTPs for CA IPCC Old Course for November 2020 attempt. Download now!
For a better understanding of all the subjects for CA IPCC Old Course, learn from the best faculty at CCI Online Learning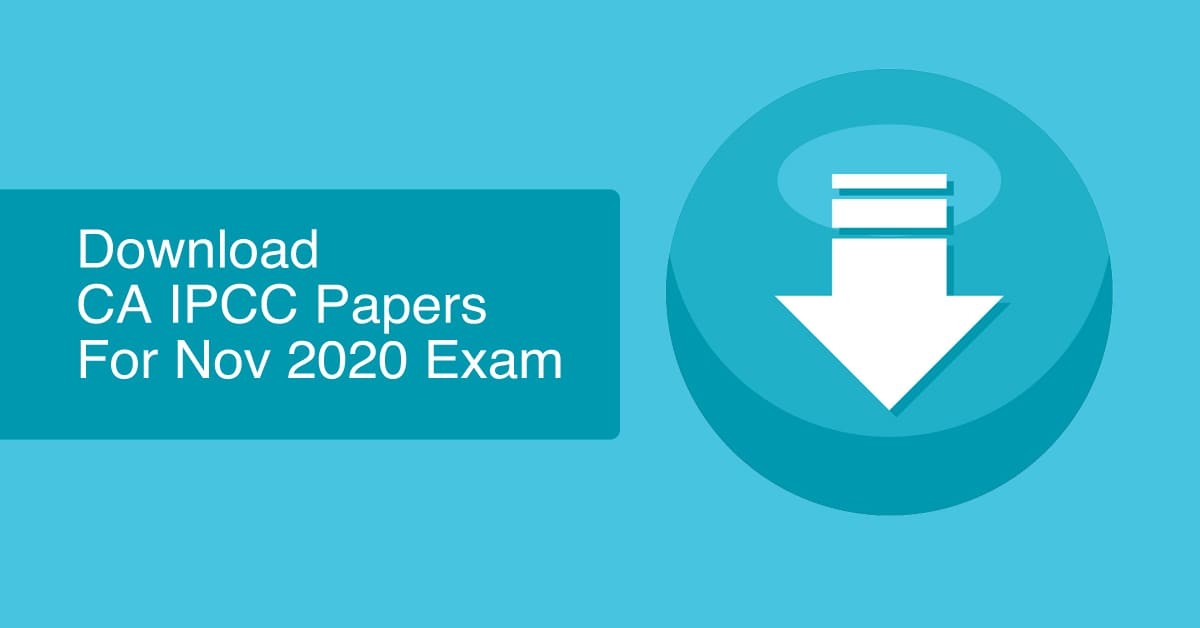 FOR CA IPCC OLD COURSE - NOVEMBER 2020 - GROUP I
| | | | |
| --- | --- | --- | --- |
| Paper | Subject | Question Paper | Suggested Answers |
| Paper - 1 | Accounting | | Click here |
| Paper - 2 | Business Laws, Ethics and Communication | | Click here |
| Paper - 3 | Cost Accounting and Financial Management | | Click here |
| Paper - 4 | Taxation | | Click here |
FOR CA IPCC OLD COURSE - NOVEMBER 2020 - GROUP II
| | | | |
| --- | --- | --- | --- |
| Paper | Subject | Question Paper | Suggested Answers |
| Paper - 5 | Advanced Accounting | | Click here |
| Paper - 6 | Auditing and Assurance | | Click here |
| Paper - 7 | Information Technology and Strategic Management | Download | Click here |
Revision Test Papers for CA IPCC Old Course - November 2020
Recent Announcements by ICAI regarding November 2020 CA Exams
Tags
students
ca exams