We come to the second part of the series 'Commerce opportunities'. In this article, you will see in detail about some options known and also read about less known options.
4) Professional certifications: CIA - Certified Internal Auditor
What is it?
CIA are Certified Internal Auditor governed by Institute of Internal Auditors (IIA). It is a global institute,providing training, conducting exams, granting certificate and governing professionals.
Where can I pursue?
Chapters/branches of IIA are present globally. Exams are conducted online intest centrespresent in cities worldwide.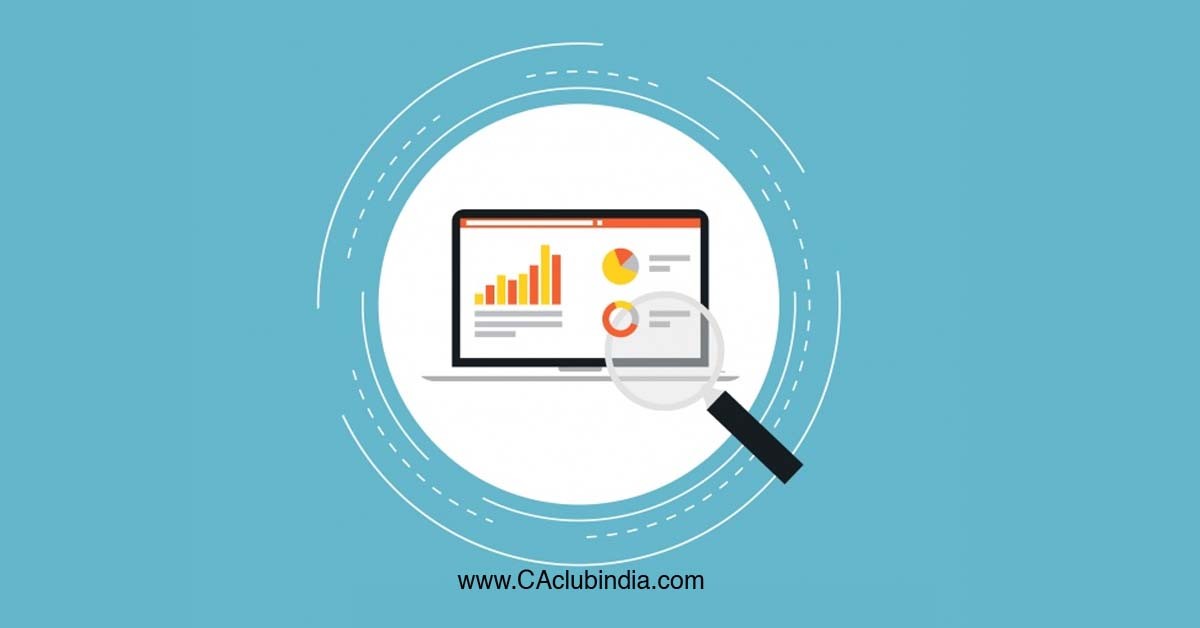 What do they specialise in?
They specialise in Internal audit, risk management, Quality assurance and information security.
Exam pattern and pass percentage?
A minimum bachelor's degree is required to pursue these exams.
There are 3 exam parts which alignswith International standards for professional practise of internal audit. Each exam part tests various aspects such as essentials of internal auditing, practise of Internal audit and Business knowledge of Internal audit.
Exams are conducted in 12 different languages.
A registered candidate is required to complete the 3 parts within 3 years from date of registration.
Additionally, relevant work experience is required to be completed to obtain the professional certification.
What is the career scope?
A professional CIA has scope across the globe and relatively higher opportunities in USA, Canada and Europe.
Opportunities in various sectors such as manufacturing, IT, Banking, Public sector, etc.
Core areas of opportunities are likely to be in Internal audit and risk management.
One can also join a firm of professionals providing Internal audit services to various clients.
5) Field of Law
What is it?
Law is a discipline and profession concerned with customs, practises and rules of conduct of a community.
There are vaguely 5 specialisations of law: Criminal, Civil, Common, Statutory and Corporate.
Based on the choice of specialisation the student can take up courses accordingly.
Where can I pursue?
The first four specialisationscan be pursued by taking up Bachelor's and then Master's degree in Law.
To join a Degree course, there are 3 routes:
Complete any bachelor's degree and Join LLB degree (3 years) in -Private Autonomousuniversities based on merit or entrance exams conducted by those universities.
Join combined degree such as BBA+LLB (5 years) in - Private autonomous universities based on merit or entrance exams conducted by those universities.
Join combined degree such as BBA+LLB course (5 years) - in National Law Universities (NLUs) or some Private universities by taking up National level entrance exam - CLAT - Common Law Admission Test. (NLUs have a lot of credibility)
Corporate law can be pursued by taking up the professional course of Company secretary.
Company Secretary course is governed by an Institute set up by an Act passed by the Government. Chapters (branches) are present across the country.
What do they specialise in?
The subjects in LLB 3-year degree or 5 year course are - criminal law, IPR, labour and work laws, family law, criminal law, the law of torts, consumer protection act, constitutional law, law of evidence, human rights, international law, trade laws, environmental law.
The subjects in CS are - corporate law, commercial law, taxation laws, labour laws, other specific laws such as securities law, banking laws etc., management accounting, financial management, strategic management.
Exam pattern and pass percentage?
CLAT is a national level entrance exam for combined LLB course and LLM. CLAT for bachelor's admission consists of subjects such as logical reasoning, maths, general knowledge, English and current affairs.
CLAT is a MCQ format of exam.
About 5% of the aspirants get into NLUs. 95% get into Private universities based on ranking and preferences.
NLUs are affiliated to BCI (Bar Council of India). They are set up under legislations passed by the respective state. They follow high standards and have national level status. Example of NLUs - NLS, Bangalore; NALSAR, Hyderabad; GujaratNational Law University, Gandhinagar.
LLB combined courses are for a 5-year period and follow a semester format.
CS on the other hand has 3 level of exams - CSEET (CS Executive Entrance Test), Executive (Intermediate) and Professional (Final). A candidate would be required to completed 12th exams to be eligible to start taking exams of CS.
Independent coaching will be required to be taken by the student from private academies.
Compulsory training period would have to be completed along with all 3 exams to obtain the professional qualification of CS.
CSEET exams are conducted 4 times a year while the other exams are conducted twice a year. Exam pattern will contain both MCQ and explanative questions.
Pass percentage of these exams vary from 10-30%.
What is the career scope?
Post completion of LLB, an exam of the BCI (Bar Council of India0 has to be taken up to become eligible for the first 5of the below listed roles.
One can set up own practise as an advocate in the field of interest and expertise.
One can join a firm of advocates and work in the interested field.
One can start the career as a legal advisor. Legal advisor serves Government agencies as solicitor general, assistant solicitor etc. And also provide assistance and advice to companies in their affairs.
Public prosecutor is a role for students interested in criminal law. A PP represents the State in any criminal matter. But to become a PP, one needs an experience of 7 years as a practising advocate.
One can join the Defence as a Judge advocate General.
Interested candidates can join the judicial system (as a Civil judge or Judicial Magistrate) by appearing for exams.
One can take up UPSC exams and join the Government services.
Legal journalism is a growing field now. It focuses on issues around the world relating to law. It requires one to perform thorough research and present the important, authentic facts.
One can also enter the field of education and train students. It is preferred to complete LLM and take up NET exam conducted by UGC to be eligible to take up role of a professor in Universities in India.
Since the roles are varied it is difficult to give one salary range.
A CS specialises in Corporate affairs Hence, opportunities revolve with the corporate sector majorly. Since legal system varies from country to country, opportunities could be limited to India unless specialisations are taken up abroad.
Can set up on practise serving various companies as clients and handling their legal affairs and performing secretarial audit. Lot of opportunities lie in this field as it is an era of start-ups. One can also specialise in a specific field such as liquidation, amalgamation and mergers, corporate social responsibility and so on.
Can join a Law firm and assist in serving their clients.
Can join a company as an in-house legal expert and a compliance officer responsible for all regulatory compliances and as a chief advisor for the board.
One can take up UPSC exams and join the Government services in related departments such as CBDT, Central Excise and Indirect Taxes etc. One can also aim at serving the county as an IRS.
One can also enter the field of Education. As a professional there are several ways to serve the student community - by joining a coaching academy or by setting up an academy.
Salary for a fresher can range between Rs. 6 Lakhs and Rs, 10 Lakhs per annum.
6) Management and administration
What is it?
Specialisation in Management and Administration refers to taking up a masters in business administration of PG Diploma in Management giving the necessary skill sets to the candidate to specialise in the field.
Where can I pursue?
One can pursue an MBA (Masters in Business Administration) or a PGDM (Post Graduate Diploma in Management) from Private and Autonomous Universities.
This course has had lot of opportunities. From the past decade great opportunities and value addition come along if the course is pursued from renowned Universities in India such as:
The IIMs (Indian Institute of Management)
The IITs (Indian Institute of Technology)
XLRI (Xavier Labour Relations Institute)
SP Jain, Mumbai
Symbiosis, Pune
Great Lakes, Chennai
SCKM Narsee Monjee, Mumbai
TA Pai, Manipal
(Source: MHRD, NIRF [National Institute Ranking Framework])
To join the top Universities, one must appear the CAT (Common Admission Test) exam. This exam was originally started by the IIMs, now is accepted by most top universities. Some universities also have their own entrance exam such as XAT, GMAT and so on.
A student can also pursue this course in renowned foreign universities such as:
Philadelphia, United States
Stanford, United States
Insead, Singapore
MIT, Cambridge
Harvard, Boston, United States
HEC, Paris, France
Chicago booth, United States
UC Berkeley, United States
Northwestern Kellog, United States
Columbia, New York, United States
Cambridge, United Kingdom
Oxford, United Kingdom
(Source: topmba.com as per Q scores)
One would have to take English aptitude tests of the respective country to join universities there. GMAT scores are also accepted by foreign universities for admission.
All the above listed Universities along with value addition also provide great campus placements opportunities starting from high corporate ranks
A course from a foreign university provides ample opportunities to start a career abroad.
What do they specialise in?
An MBQ/PGDM specialises in management studies, operation management, basics of management accounting, financial reporting, financial management and tax laws, Human resource and Marketing.
In the final year of studies, a student can pick the choice of specialisation usually among finance, marketing and human resource.
Some Universities also provide specialisation in the fields of entrepreneurship, hotel management, hospitality, international finance and so on.
Exam pattern and pass percentage?
The entrance exams follow a pattern of testing logical aptitude, English language, maths & quantitative aptitude and general knowledge.
Admission in choice of University depends on the cut-off set by the University. For example, IIM - Bangalore requires a 98 or above percentile.
Most of the B-schools, if not all, also have 2-3 rounds of interviews including a group discussion post which admission is granted according to the available seats.
MBA/PGDM is a 4-year course that follows semester system.
What is the career scope?
On completion of MBA/PGDM from renowned universities, one can join the ranks of Manager and above in companies.
The fields of opportunities include - human resource, finance, sales & marketing, market research, business development.
All sectors provide various opportunities.
On gathering required work experience one can also provide consultancy services to companies on business development.
Salary can range from Rs. 6 lakhs to Rs. 12 Lakhs per annum post completion of the course from renowned universities.
Salary can range from $40,000 to $80,000 per annum post completion of the course from renowned universities.
Also Read:
"Loved reading this piece by
Mrudula M,Co-founder-KaizenEdu
?
Join CAclubindia's network for Daily Articles, News Updates, Forum Threads, Judgments, Courses for CA/CS/CMA, Professional Courses and MUCH MORE!"
Tags :
professional resource