We cannot forget how the pandemic Covid-19 impacted our economy in its first wave due to which the GDP of India decreased by 24% in the first quarter. The second wave of Covid-19 is spreading across the country and when so many states are under lockdown, we need to know how much the second wave of Covid has impacted our economy.
However, the economic review of the Ministry of Finance in April 2021 is expecting the economic impact of the second wave to be lower than the first wave. It might be less destructive in nature as compared to the first wave of Covid.
So, let us see how the second wave of Covid-19 has left its impact on the economic front of our nation:
Rising Income Inequality
It is said that Covid-19 has exposed India's Wealth Gap. Where on one side, India's rich families have managed to distance themselves from this growing pandemic, Covid's impact on the poor families has always been more devastating.
A research report from 2021 suggested that India's poor population doubled from 6 crore to 13.4 crore after the first wave of the pandemic.
We are aware of the fact so many families are struggling for oxygen and even to secure a hospital bed. Also, black marketing of critical life-saving drugs and oxygen have been rampant. The poor families have struggled to no end. That is why it is rightly said that the second wave of Covid has exposed the massive wealth gap between India's rich and poor.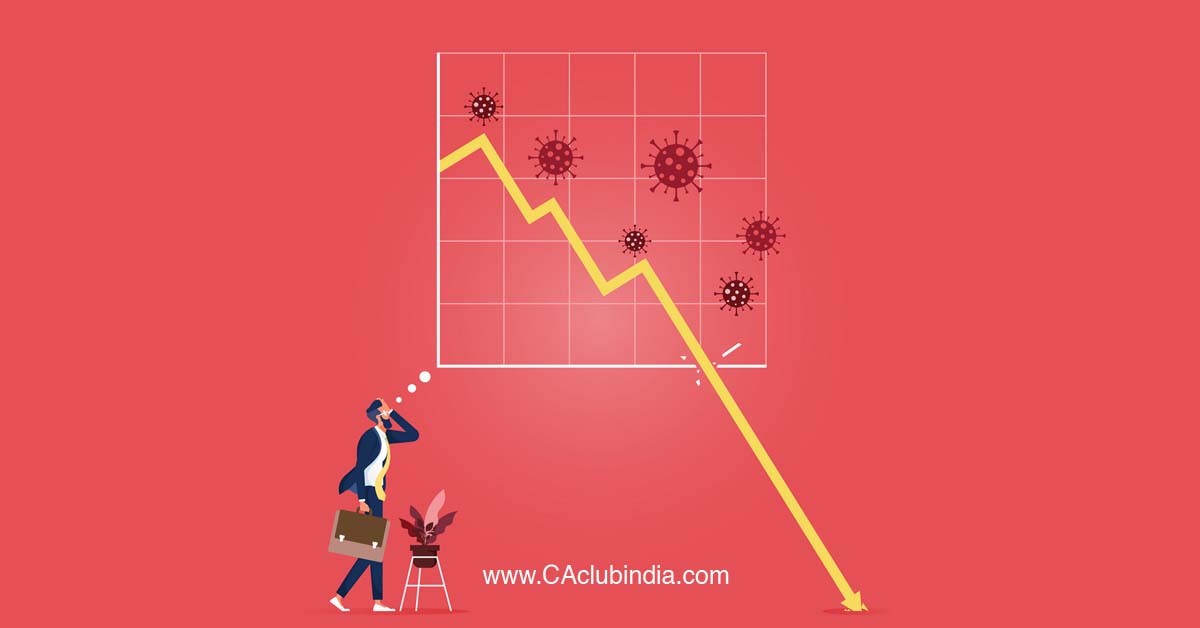 Unemployment
India's job employment scene has worsened in April 2021 due to Covid's second wave. Unemployment has faced a rise in April as many businesses that were operating on full-scale were hit by sudden lockdowns and restrictions. The hospitality, tourism and entertainment sectors have been hit hard during the second wave.
As per the Centre for Monitoring Indian Economy (CMIE), due to the second wave of COVID-19, over 75 lakhs have lost their jobs in April. The unemployment rate has hit around 8% in April in comparison to March which was 6.5%.
CMIE's CEO Mahesh Vyas said that the lockdowns could have denied people from seeking employment and caused a fall in labour participation, but the economy also could not provide adequate jobs to those who sought jobs.
Rise in Inflation
Rising inflation is also another factor that could destruct the economic growth and the Reserve Bank of India (RBI) is likely to take note of it in the next policy review meeting in June.
A sharp rise in wholesale inflation was recorded in March and economists say that wholesale inflation might lead to higher retail prices, which will at the end impact the household savings amid the Covid-19 pandemic.
RBI has been on a rate-cutting spree. It has dropped the repo rate. A low-interest rate scenario is essential to woo businesses to borrow and spend when the economy is in a slowdown.
Impact on taxation
The net indirect tax collections for 2020-21 were 8.2% higher than the revised estimates and 12.3 % over collections in 2019-20. In the second half of 2020-21, GST collections registered a good growth and collections exceeded Rs 1 lakh crore in each of the last 6 months owing to economic recovery.
Down gradation of the GDP
This Covid scenario has downgraded the Indian GDP projections for the current financial year.
While Nomura has downgraded India's GDP growth projection for the current financial year to 12.6 per cent from 13.5 per cent earlier, JP Morgan has lowered it to 11 per cent from 13 per cent earlier. UBS curtailed its
growth forecast to 10 per cent from 11.5 per cent.
Worst hit in the Agriculture sector
Following the first national lockdown in March 2020, employment rates in the agricultural sector fell by 10% in April 2020. In April 2021, agricultural employment fell by 5%, against March 2021.
If the COVID-19 situation in rural districts of agricultural states continues to deteriorate, the farmers who have not sold their crop as yet will be forced to sell it to the village level traders, who will offer them prices lower than the MSP.
Digital Payments
Digital payments has continued to gain momentum in April with UPI transactions volume and amount more than doubling previous year levels.
These were some major impacts of the second wave of Covid on our Indian Economy. I am pretty much sure that the second wave of this pandemic has affected more than these factors.
You can comment down below and let us know what more things have been drastically affected due to the second wave of Covid-19.
Tags :
others
coronavirus