GST Update: Whether GST migration is mandatory for all existing dealers having turnover less than threshold limit 20L/10L?
The 101 Constitutional Amendment of the Goods and Service Tax (GST) is only Constitution amendment with reference the Goods and Service Tax in the place of existing Indirect Tax Mechanism. The Final bill is yet be approved by the House of Parliament and respective State Legislature Assembly. In this regard the Government of India has initiated enrolment schedule for the GST and specified enrolment schedule as follows:
| | | |
| --- | --- | --- |
| States | Start Date | End Date |
| Puducherry, Sikkim | 08/11/2016 | 23/11/2016 |
| Maharashtra, Goa, Daman and Diu, Dadra and Nagar Haveli, Chhattisgarh | 14/11/2016 | 30/11/2016 |
| Odisha, Jharkhand, Bihar, West Bengal, Madhya Pradesh, Assam, Tripura, Meghalaya, Nagaland, Arunachal Pradesh, Manipur, Mizoram | 30/11/2016 | 15/12/2016 |
| Uttar Pradesh, Jammu and Kashmir, Delhi, Chandigarh, Haryana, Punjab, Uttarakhand, Himachal Pradesh, Rajasthan | 16/12/2016 | 31/12/2016 |
| Kerala, Tamil Nadu, Karnataka, Telangana, Andhra Pradesh | 01/01/2017 | 15/01/2017 |
| Enrolment of Taxpayers who are registered under Central Excise Act/ Service Tax Act but not registered under State VAT | 01/01/2017 | 31/01/2017 |
| Delta All Registrants (All Groups) | 01/02/2017 | 20/03/2017 |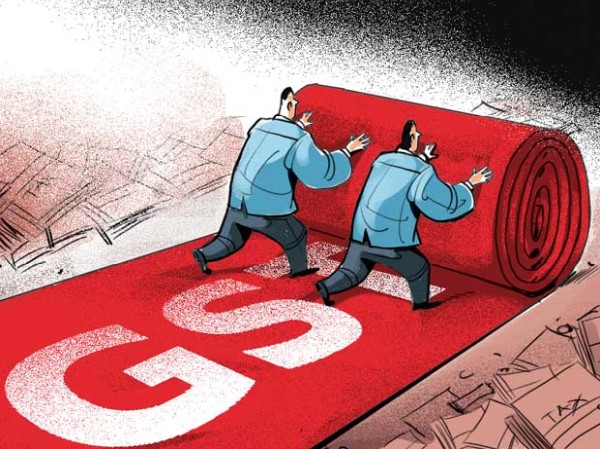 Now the question is whether GST Migration is mandatory for all the existing Commercial Tax Registered dealers who registered under the State Commercial Tax Authority even if his turnover is less than the threshold limit and which is 20 Lakhs/10 Lakhs?
My answer is "Yes". Till the date only constitutional amendment has come into existence and the Final Bill is yet be approved the by House of Parliament and respective State Legislature Assembly. Till the time it is only a draft law. All the Commercial Tax dealers obligated to enrol for the GST migration. As per my understanding there is no Exemption as far as now. One may be covered under Reverse Charge Mechanism with reference to procurement of services and Un-Registered Dealer Purchases should come within the ambit of Goods and Service Tax. Hence they need to enrol for GST migration without fail. Submitting the documents for the GST migration is not a conclusive evidence that the GSTN is mandatory.
As per the existing Commercial Tax provisions, the dealer has to submit the information which is sought by the Commercial Tax Department without fail. With reference to the GST Migration, the data is required by the Commercial Tax Department is purely in relation to the dealers information such as constitution details of a dealers entity, premises details, directors details, authorised person details etc.
Hence, it is an obligation for the dealer to produce all the details which is sought by the Commercial Tax Department/Service Tax Department/ Excise Department without fail in order to avoid further penalty.
Tags
GST