Articleship Period is the most important phase in the life of a CA Student. The student gets to learn new things. This phase teaches a CA Student the practical aspect that is taught in the CA course. Articleship helps CA students to face countless challenges and get infinite opportunities.
This phase of 3 years will decide what the CA student will be in future. So, it is important to choose the right firm for Articleship. Sometimes, students make a wrong choice while choosing an articleship firm and regret it later.
So, let us know some points that we should consider before choosing a firm for articleship specially when we are confused between two firms –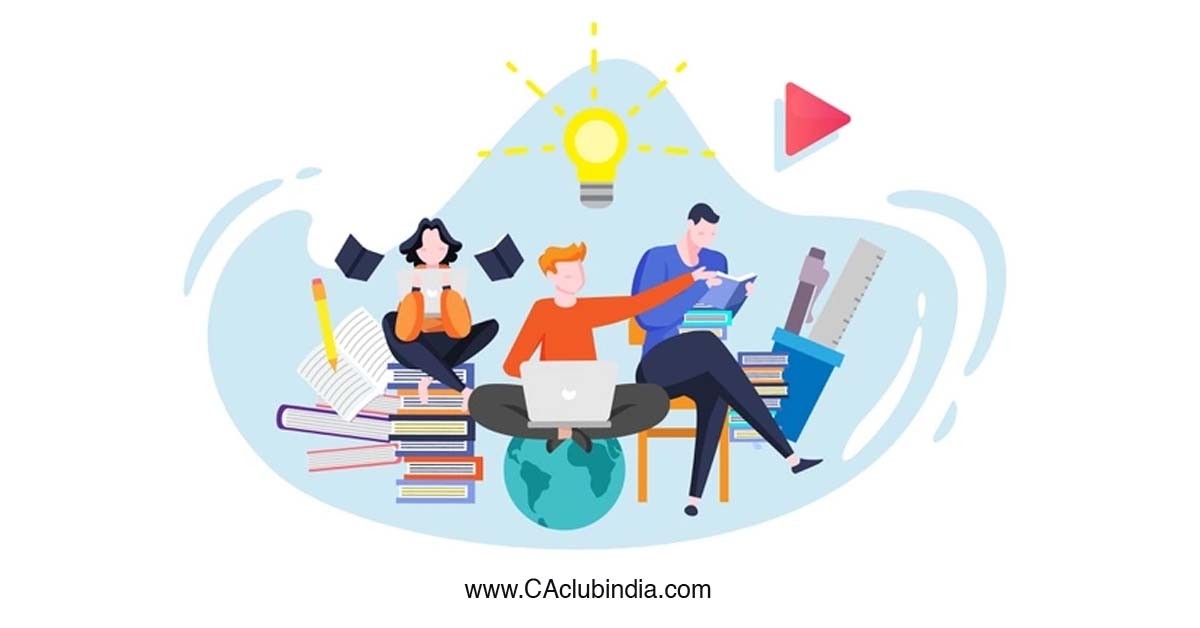 1. Medium Firm or Big 4
Many students face a lot of confusion regarding which firm to choose – A Med Size Firm or Big 4? Students think they'll get a lot of exposure if they choose a Big 4 firm.
It is said that within a year, most of the students take transfer due to the heavy workload and office pressure in Big 4.
However, sometimes companies consider those students who have done Articleship from such big firms over other candidates.
But, if someone is planning to set up his own practice, then he should go with med size firms.
So, we need to prioritize what is more important for us.
I would always suggest working in a mid size firm as you'll get to learn a variety of work and also bear comparatively less burden.
2. Permission to Attend Coaching Classes
When students are undergoing articleship, they should not ignore the fact that after some time he will be required to clear his Final Exams. It is very important to understand that a student needs to not only work for his firm, but will have to manage his own studies, attend classes and self-study along with it.
So, when you are confused between two firms, always choose a firm where you can manage your work along with studies. Do not compromise your studies at any cost.
3. Leaves for Articles
Students will be required to take leaves mainly for CA Final preparation. These preparation leaves will be required for at least 3-4 months. There are a few CA Firms who are very good when it comes to allowing leaves but there are certain firms who don't care about a student's career.
So, when you are selecting which firm to choose, please be clear regarding your preparation leaves.
4. Exposure during Articleship
It is important to understand what kind of work will be there in the firm where the student will be working. Student will be working for 3 long years and he should try to work in a firm where he can learn all types of work.
So, students should ensure that they don't work in only one area for their maximum period of articleship. They should try to get as much exposure as they can.
So, choose your firm after knowing about the kind of work it has.
5. Working Environment
A firm should have a good working Environment where there are positive vibes , where you can work as well as learn, where you can learn to be a good professional as well as friendly with your colleagues.
So, choose a right firm with a right working environment where you can really learn and grow and become a good professional.
You can also let us know in the comments section, if there are any more points that a student should get to know before choosing his articleship firm.
"Loved reading this piece by
CA Sapna Ghelani
?
Join CAclubindia's network for Daily Articles, News Updates, Forum Threads, Judgments, Courses for CA/CS/CMA, Professional Courses and MUCH MORE!"
Tags :
students
ca students
articleship