It's been around 6.5 years for me, since the day I cleared my CA final exams. Result came on Jan 21st, 2013. I have shared my journey through articles on caclubindia.com. Below are the links:-
The day and the way I cleared CA
Lessons learnt during my CA Life
In these 6+ years of corporate life, I have learned many lessons, learnt new things and have gone through some very tough times as well. I like to share my experiences with the intent that someone can learn from mistakes.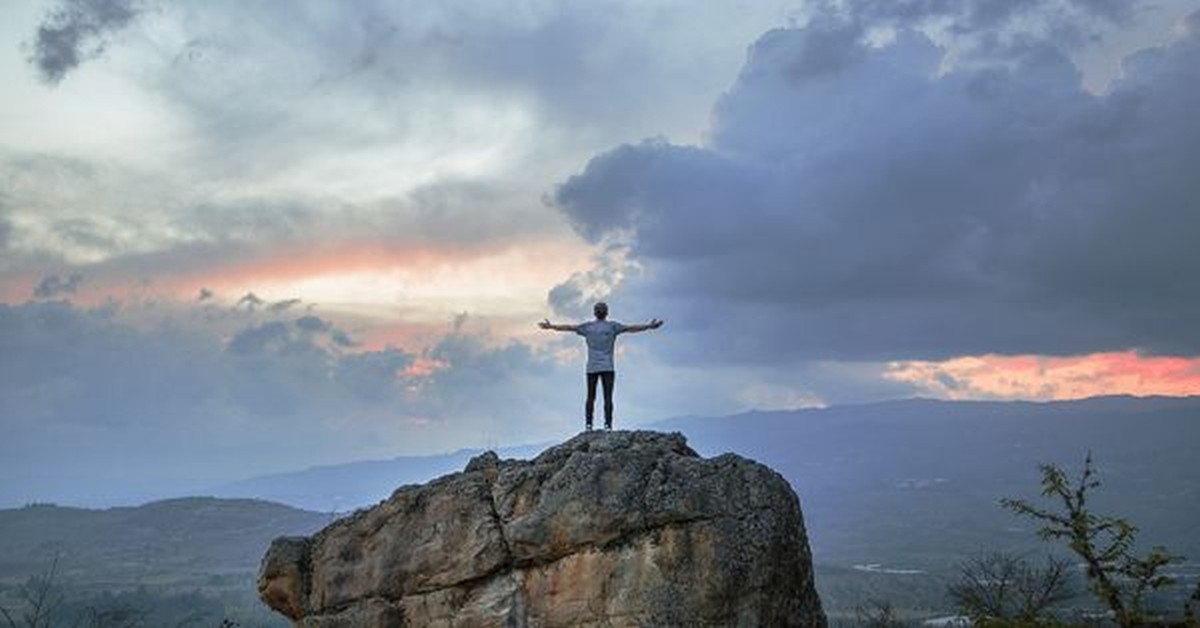 Below are my key learnings:-
1. I was not selected in CA Campus Placements. Only Genpact and IBM Shortlisted my profile and during the Group Discussion stage, I was rejected from both of them. I knew about the topic on which we as a group were supposed to speak. But when my chance came, due to nervousness I guess, I could not speak. It was just so embarrassing for me.
I am sure this must have happened with many of you newly qualified CA's. Guys- Do not put yourself under so much pressure during the job interviews. Be Natural and Be Who you are- So that you won't repeat the mistake I did.
I went to washroom and cried for 10 minutes. Talked to myself that this is not the end of the world for me and did everything possible to get my senses back. I realised that I am only 21 years old now and whole life is waiting for me. Deep down in my heart, I knew something better is coming for me, but I have to be mentally prepared to grab the chance.
When I came out of the washroom, I felt that I am a changed person altogether. Sometimes, our best character and abilities come out when we are knocked down hard by life. Embrace those hard times and those missed chances because that will make you a better person altogether.
2. I am a huge fan of cricket. On the day of my campus placements, India vs Australia Test Match was going on in Mohali and ShikharDhawan hit a brilliant century on his debut. I saw the score on my phone, took the Delhi metro and came to my home. My father asked- What happened. I said to him that I missed the chances in both the companies. He said Don't worry, you will get a good Job very soon. I enjoyed the match and I never thought about that day ever again.
After 1 month, I was heading towards HCL on my joining day. To be honest- HCL Interview was worse than the campus placement interview. Then also, I made it. The point I am trying to make here is that- "We won't receive what we Want, We will get What We Need..and that too at the perfect time". Let God handle these things. All we can do is to focus on our efforts.
2. I joined in HCL as a Management Trainee in SAP Profile. I did not knew anything about the SAP profile, but I was being told that they will give me 1 month training. So, I was happy that at-least I am going to learn something which is new and unique. 3 more CA's also joined with me in the same profile. It's been 6.5 years for me in this profile and it's one of the biggest game changer for me, considering the lack of jobs and better opportunities for newly qualified CA's.
When i joined in this profile, many of my friends suggested that you should remain in the traditional profile of Accounts and Finance. Some warned me that I am spoiling my career by going in IT sector. Friends, we all know that how much our day to day lives are changing due to artificial intelligence and automation. Our role of CA's are not the same as it was 10-15 years back. Many of the work which we use to do in excel sheets are now getting automated. We as CA's should keep on evolving ourselves. Preparing Balance sheets and Trial Balance are now things of past. Our economy is going through a tough phase of recession and if we keep ourselves attached to the old mindset, then we have nothing but ourselves to blame.
One thing which I would like to highlight is that- It's not compulsory that we have to work only in those domains in which we study and pass the exams. Harsh Truth is- There is a World of difference between What we study for 5 years and What we actually work in next 20-30 years to live our lives.
3. I always try to help people especially of CA Fraternity in one way or the other. Many students take unnecessary pressure when they are not able to clear the exams. So many students are staying in Delhi NCR, away from their families just for CA studies and exams. This CA Journey is a Journey of a lifetime. We all go through so much mentally and emotionally. We should all extend whatever help we can provide to existing students. I have realised that this course requires one to have patience and at the same time one has to keep pushing himself/herself by doing consistent activities.
4. Do not depend on one source of Income. When we become CA, we think that our lives are set now. CA is a degree which we have earned. Now to make full utilisation of this, we have to make sure we enter into different domains and generate multiple sources of income. Pursue your passion or any other thing which gives you excitement and fun. Make your life worth living by living it to the best. Do not overwork in life. Earn money, make good friends and use that money to gain experiences.
5. Never leave any organisation on a bad note. Do not spoil relations with any one in office. If you are facing any challenges, communicate the same to the concerned person and then discuss on resolutions. If you decide to part ways, then do it formally and communicate the clear reasons. Do not bring Ego in between.
6. We always get taught what we have to do to get success and become CA's. No one tells us or prepares us for the Plan B in life. What if- if someone takes 2 years to clear CA finals exam. What if- if a student is going through a personal problem of his/her own. What if- if a student is not getting the proper emotional support from his/her family during the results time.
No one teaches us on how to manage our Emotions and feelings, how to handle peer pressure from family and society, how to handle failed relationships during exams, how to maintain the focus on studies even if your life is falling apart. We need to accept that we are humans and during this CA Journey of 5 years, we go through so much apart from CA Studies. There are so many support systems for students on How to clear the Exams. Please help in anyway possible, if you have any such students in your network.
Let's be a Support System for students and our Peers on How to live a Successful and Peaceful Life. Talking to a person even for 15-20 mins and sharing your experience can change his/her life.
The author can also be reached at ca.anurag10@gmail.com.
Tags
Students