Continuing the trend of the IPO's, many companies have filed their papers with SEBI for issue approval. Investors interested to try a shot in initial public offerings (IPOs) are likely to have hectic times in October and November as around 25 companies are aiming to raise money through initial share sales, according to a report. It is to be noted that a large portion of the funds would be garnered by technology-driven companies. The successful IPO run of tech-driven companies like Zomato has encouraged new-age tech companies to come out with their IPOs.
The firms that are expected to raise funds through their IPOs during October-November includes the following companies:
1. Policybazaar
PolicyBazaar filed DRHP with SEBI on 2nd august, 2021. The company will raise ₹6017.5 crores via IPO. As per reports, fresh issue will be of Rs. 3750 crore and offer for sale up to Rs. 2267.50 crores. The parent company of policybazaar and Paisabazaar is PB Fintech. It has one of the largest online insurance platform. The Policybazaar and Paisabazaar platform offers the large and highly under penetrated online insurance and lending markets.The Policy Bazaar IPO expected date is 19 October 2021.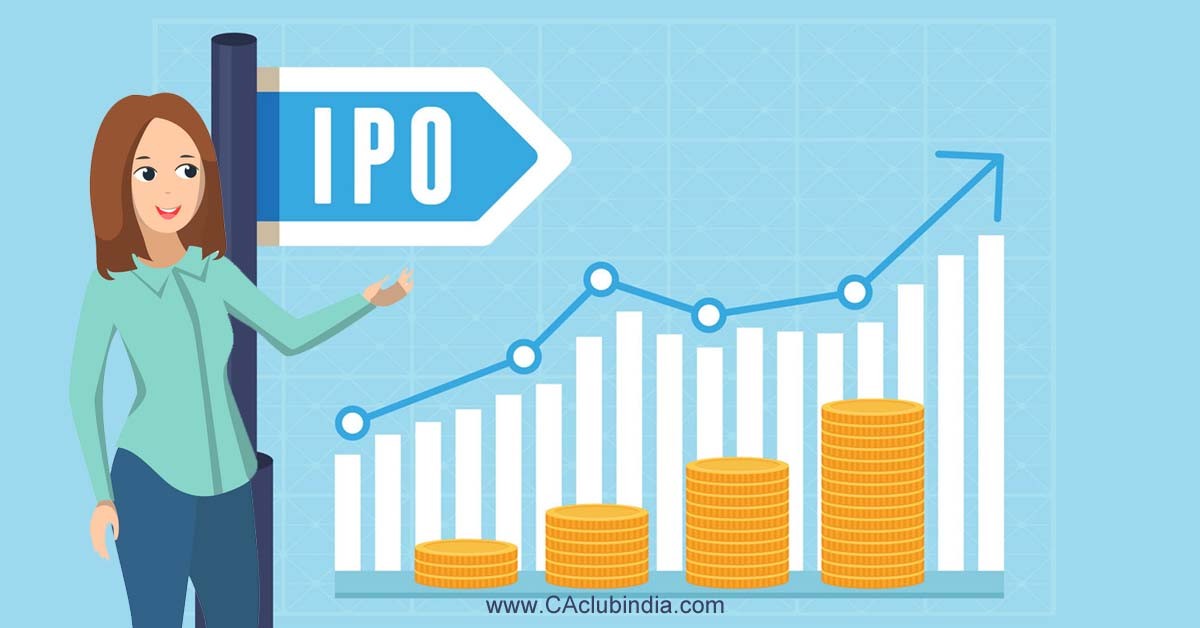 2. Emcure Pharmaceuticals
Emcure Pharmaceuticals is famous for manufacturing and globally marketing a wide variety of pharmaceutical products. It has filed its draft red herring prospectus (DRHP) with the Securities Exchange Board of India (SEBI) to raise funds through an IPO (initial public offering). The company is aiming to raise Rs. 4,000 crore through this IPO.
It is a Pune-based company. It is the 12th largest pharmaceutical company in India. As per the CRISIL report FY21, Emcure Pharmaceutical Limited is a leader (as per sales numbers) in three therapeutic areas: gynaecology, blood-related and HIV antivirals. The IPO Size is Rs. 4,000 - Rs. 5,000 crore. Out of which Fresh issue is of Rs. 1,100 crore and Offer for sales is of Rs. 1.82 crore.
As per reports Emcure Pharmaceutical aims to utilize its IPO proceeds for:
Repaying, either whole or part of the borrowings, which stood at ₹ 1,712 crore as of 31 March 2021.
General corporate purposes
3. Nykaa
Founded in 2012, Nykaa is one of the leading lifestyle-focused technology consumer platform. It majorly focuses on beauty and wellness products. The company also supplies an extensive range of apparel and accessories. Nykaa will be aiming to raise funds worth anywhere between $500 million and $750 million via its initial public offering. It comprises of fresh issue of 525 Cr. And offer for sale around 4.3 crore equity shares.
The proceeds would be used for:
Fulfillment of general corporate purposes
To meet its capital expenditure requirements
Expanding its operations in a market
Talking about the financials of the company, In FY 2019, Nykaa reported a net profit of Rs. 2.31 crores, and its revenue from operations during that period stood at Rs. 1,159 crores in comparison to Rs. 555.10 crores in the previous financial year.
With the growing popularity of digital platforms along with the expansion of India's beauty industry, the outlook appears to be positive for Nykaa. As a result, investors may consider booking shares of the IPO of this company's upcoming initial public offer once it is open for subscription.
4. CMS Info Systems
Cash management company CMS Info Systems filed its draft red herring prospectus (DRHP) for an initial public offering of ₹2,000 crore. In 2017, the company received SEBI approval for the IPO, but it did not launch the offer.
The issue is an offer for sale (OFS) by the promoter Baring Private Equity Asia. CMS has now emerged as India's largest cash management company based on a number of ATM points and retail pick-up points. For FY21, CMS Info Systems' total currency throughput, or the total value of the currency passing through all of its ATM and retail cash management businesses, amounted to over ₹9.15 lakh crore.
5. MobiKwik
MobiKwik is one of the leading Buy Now Pay Later and mobile wallet providers. In a few years it has earned its popularity among the masses by easing regular mobile payments and extending the benefits of BNPL. In addition, the digital payment company aims to address the credit requirements of the rapidly increasing online consumers.
It provides a range of services like peer-to-peer payments through UPI, MobiKwik Wallet and MobiKwik Wallet to bank payments. In addition, MobiKwik has launched Zaakpay, its subsidiary payment gateway and MobiKwik Zip, a flagship BNPL solution to ease the process of accepting and paying money digitally.
MobiKwik wil use the proceeds from IPO to:
Repay the company's outstanding borrowings, either full or partially.
Meet organic or inorganic growth initiatives.
Address corporate objectives.
According to the DRHP filed with SEBI, the issue size of MobiKwik IPO will be Rs. 1900 crore comprising fresh share issue of up to Rs. 1500 crore. Moreover, the IPO will have an offer for sale worth Rs. 400 crore by promoters and certain shareholders. The company is targeting a valuation of approximately $1 billion with this upcoming IPO. Qualified institutional buyers will be allotted 75% of the IPO shares, whereas non-institutional and retail investors will be allotted 15% and 10% of the shares, respectively.
Talking about the financials of the company, MobiKwik's total earnings plummeted by 18% to Rs. 302 crore as the losses surged by 12% to Rs. 111 crore for the financial ending on 31 March 2021.
Apart from the above mentioned companies, Northern Arc Capital (Rs 1,800 crore), Ixigo (Rs 1,600 crore), Sapphire Foods (Rs 1,500 crore), Fincare Small Finance Bank (Rs 1,330 crore), Sterlite Power (Rs 1,250 crore) RateGain Travel Technologies (Rs 1,200 crore) and Supriya Lifescience (Rs 1,200 crore) may come up with their IPOs during the period.
"Loved reading this piece by
Ritik Chopra
?
Join CAclubindia's network for Daily Articles, News Updates, Forum Threads, Judgments, Courses for CA/CS/CMA, Professional Courses and MUCH MORE!"
Tags :
others