Present yourself efficiently and impressively as it is said "FIRST IMPRESSION IS THE LAST IMPRESSION."
Hence, it's important to draft a resume so fine and perfect to bring out the best in you.
A. A Well drafted Resume
It not only helps in getting short-listed for the interview but also provides information systematically to the interview panel to conduct a structured interview which may work in your favour.
Your bio-data is the first interaction point with prospective employers.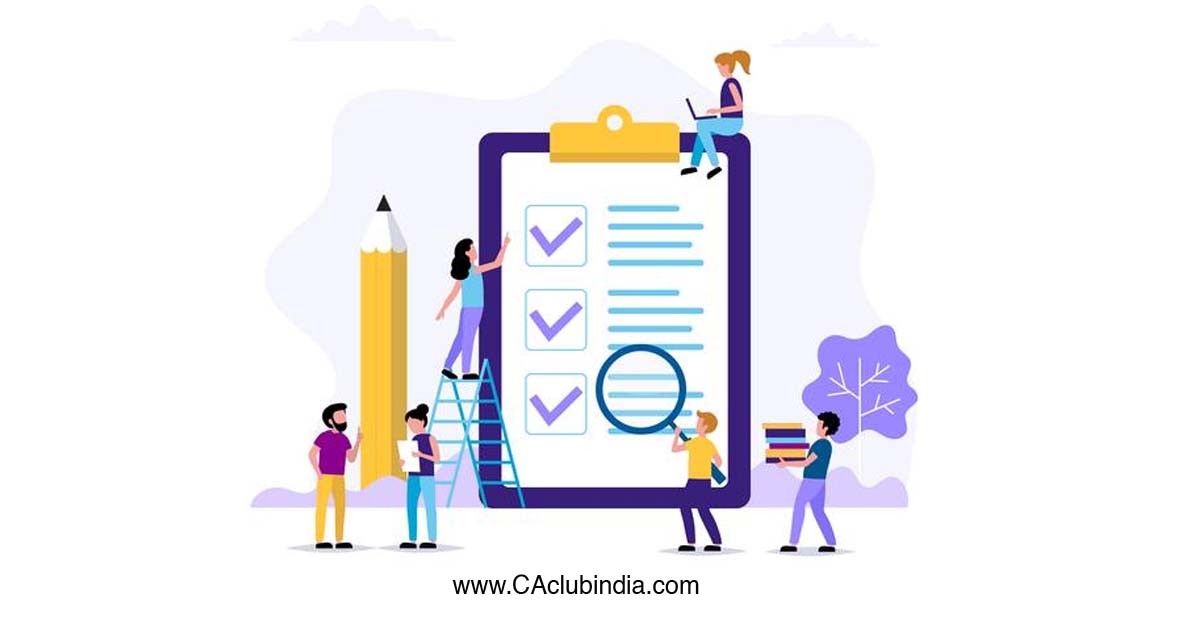 General Tips
You can use resume samples but don't blindly copy them.
It should be your own and personal, be it different
BIODATA should be easy to read, short and attractive.
Ensure spellings are correct
Always add a cover letter to your resume.
Use plenty of space.
Use a word processor or PPT, have it typed by an expert.
Use bold face or underline for headings
Use good quality paper and printer ink
Use a single font.
Use bullets for lists etc.
Keep it simple.
Use same style of numbers and bullets throughout the resume
Use short sentences and avoid lengthy paragraphs
Rewrite a resume for specific company based on job you are applying for
B. Covering Letter
It is a 1-page document that you are required to submit along with your resume. It briefly summarizes your CA qualification, Industry experience and Skills relevant to the particular job you're applying for. It should not be more than 250 words as per your job profile.
C. Details to include in Resume
(a) Personal details- Name, address, contact details
(b) Education - Most recent education first and Date of passing CA exams. Include any special project during articleship, IT Skills etc
(c) Interests- Activities where you display leadership or responsibility or sports etc
(d) Work Experience- Job designation, what you actually did and achievements
(e) Skills- Languages, IT experience etc
(f) References - Relevant to industry, Known personality or CA Mentor etc.
D. Frequently asked questions in any Interview
Interviewers ask many questions to check your intelligence and personality. Interview is the only way when the employer gets to know you and asks questions that help and decide if you fit for the job and company job culture.
Why do you think you deserve this job?
Why did you take this CA course?
Why did it take you so many attempts to clear CA?
Where do you see yourself in 5 years down the line?
What are your strengths and weaknesses?
What is your most significant achievement other than CA?
What can you tell about yourself?
Who are in your family and cultural background?
Are you prepared to travel to remote areas?
Why are you interested in this position?
Can you work for long hours?
What skills do you have that would be advantageous for the company?
Do you have any questions about the company or job profile?
Do you prefer working in a Team?
Can you describe how to manage a heavy workload or a number of contradictory urgencies?
E. Things to avoid during the Interview
Frequently shifting your seating position on the chair
Scratching/Yawning/burping
Cracking knuckle/Blinking
Answering in tense under tones or in shrill voice
Giving excuses or hiding the fact, why you couldn't clear in the first attempt.
Avoid asking pointed questions on money.
Always complete your answers rather than leaving them incomplete and do not shake your head or answer yes or NO.
E. Tips for preparing for the Interview
The first and the foremost thing is confidence.
Find out about the organization and job profile and work culture.
Answer the questions calmly and after taking a pause.
Do not contradict the interviewer's views.
Do not guess when you do not know the answer. It is always better to admit that you don't know than to answer incorrectly.
Have a smile on your face. It shows your self-confidence.
Check your body language and tone of voice.
Dress formally which displays professionalism
Always have an eye contact with the interviewer as loss of it shows your shyness and lack of confidence.
At last, do not forget to thank the interviewer and a firm handshake.
Tags
students
ca students