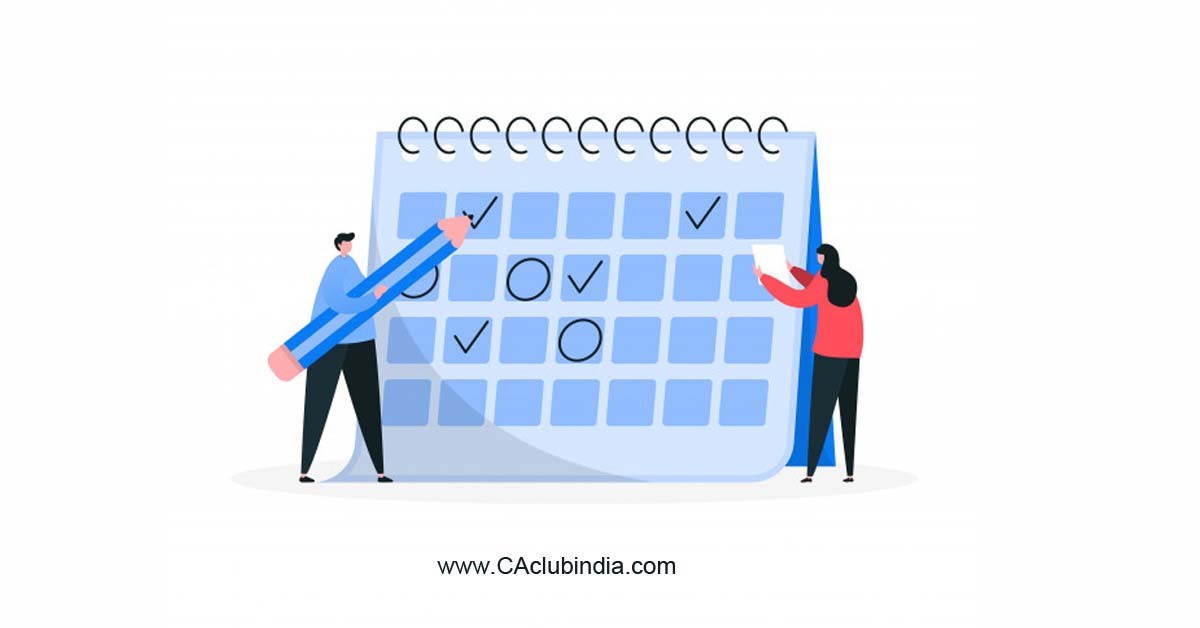 TIMELINE FOR CIRP PROCESS (As per Regulation 40 A OF INSOLVENCY AND BANKRUPTCY BOARD OF INDIA (INSOLVENCY RESOLUTION PROCESS FOR CORPORATE PERSONS) REGULATIONS, 2016

Note: Insert date of Initiation of CIRP in Formula wise column automatically you will get all date of compliances (Applicable to editable in excel sheet only)

Section/Regulation

Description of Activity

Norm

Days to be add in T

Timeline

Timeline as per desire Case (Estimate date of CIRP HERE)

Section 16(1)

Commencement of CIRP and appointment of IRP

T

09 March 2021

Regulation 6(1)

Public announcement inviting claims

Within 3 Days of Appointment of IRP

3

T+3

12 March 2021

Section 15(1)(c) / Regulations 6(2)(c) and 12 (1)

Submission of claims

For 14 Days from Appointment of IRP

14

T+14

23 March 2021

Regulation 12(2)

Submission of claims

Up to 90th day of commencement

90

T+90

07 June 2021

Regulation 13(1)

Verification of claims received under regulation 12(1)

Within 7 days from the receipt of the claim

21

T+21

30 March 2021

Regulation 13(2)

Verification of claims received under regulation 12(2)

97

T+97

14 June 2021

Section 21(6A) (b) / Regulation 16A

Application for appointment of AR

Within 2 days from verification of claims received under regulation 12(1)

23

T+23

01 April 2021

Regulation 17(1)

Report certifying constitution of CoC

23

T+23

01 April 2021

Section 22(1) /

Regulation 19(1)

1st meeting of the CoC

Within 7 days of the constitution of the CoC, but with seven days' notice

30

T+30

08 April 2021

Section 22(2)

Resolution to appoint RP by the CoC

In the first meeting of the CoC

30

T+30

08 April 2021

Section 16(5)

Appointment of RP

On approval by the AA

………..

Regulation 17(3)

IRP performs the functions of RP till the RP is appointed.

If RP is not appointed by 40th day of commencement

40

T+40

18 April 2021

Regulation 27

Appointment of valuer

Within 7 days of appointment of RP, but not later than 40th day of commencement

47

T+47

25 April 2021

Section 12(A) / Regulation 30A

Submission of application for withdrawal of application admitted

Before issue of EoI

W

CoC to dispose of the application

Within 7 days of its receipt or 7 days of constitution of CoC, whichever is later.

7

W+7

16 March 2021

Filing application of withdrawal, if approved by CoC with 90% majority voting, by RP to AA

Within 3 days of approval by CoC

10

W+10

19 March 2021

Regulation 35A

RP to form an opinion on preferential and other transactions

Within 75 days of the commencement

75

T+75

23 May 2021

RP to make a determination on preferential and other transactions

Within 115 days of commencement

115

T+115

02 July 2021

RP to file applications to AA for appropriate relief

Within 135 days of commencement

135

T+135

22 July 2021

Regulation 36 (1)

Submission of IM to CoC

Within 2 weeks of appointment of RP, but not later than 54th day of commencement

54

T+54

02 May 2021

Regulation 36A

Publish Form G

Invitation of EoI

75

T+75

23 May 2021

Invitation of EoI

Submission of EoI

At least 15 days from issue of EoI (Assume 15 days)

90

T+90

07 June 2021

Provisional List of RAs by RP

Within 10 days from the last day of receipt of EoI

100

T+100

17 June 2021

Submission of objections to provisional list

For 5 days from the date of provisional list

105

T+105

22 June 2021

Final List of RAs by RP

Within 10 days of the receipt of objections

115

T+115

02 July 2021

Regulation 36B

Issue of RFRP, including Evaluation Matrix and IM

Within 5 days of the issue of the provisional list

105

T+105

22 June 2021

Receipt of Resolution Plans

At least 30 days from issue of RFRP (Assume 30 days)

135

T+135

22 July 2021

Regulation 39(4)

Submission of CoC approved Resolution Plan to AA

As soon as approved by the CoC

165

T+165

21 August 2021

Section 31(1)

Approval of resolution plan by AA

180

T=180

05 September 2021
AA: Adjudicating Authority; AR: Authorised Representative; CIRP: Corporate Insolvency Resolution Process;
CoC: Committee of Creditors; EoI: Expression of Interest;
IM: Information Memorandum;
IRP: Interim Resolution Professional; RA: Resolution Applicant;
RP: Resolution Professional; RFRP: Request for Resolution Plan.]
Disclaimer: This article or blog or post (by whatever name) is based on the writer's personal views. The writer does not accept any liabilities for any loss or damage of any kind arising out of information and for any actions taken in reliance thereon. This article has been published for knowledge sharing purposes only.
Click here to download: CIRP Reg with Forms
"Loved reading this piece by
CS Deepa Lakhwani
?
Join CAclubindia's network for Daily Articles, News Updates, Forum Threads, Judgments, Courses for CA/CS/CMA, Professional Courses and MUCH MORE!"
Tags :
corporate law