For the past couple of years the Indian economy has been witnessing a high rise in the rate of startups. The growth rate of this startup business is also very high, with hundreds of them starting every year by the self motivated, inspired and goal oriented people.
The new tech savvy generations are smart bunch of people, motivated to do something extraordinary and are inspired to do it in their own way.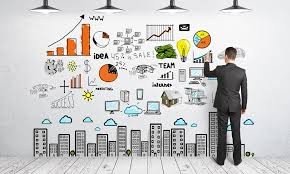 There are many situations and problems which are faced by the startup venture. The foremost problem they face is that of getting a new cool and potential idea to either venture into something new or to do the conventional way of business in a different and more suitable way. The second is to fight with the BIG FISH or the competition in our growing economy.
Being a starter and fresher in the industry the capital in their business is a big issue.
Getting money for their new business is a challenge and spending that money in the most effective and efficient manner is a bigger challenge.
Since these industries are more service focused, hence the exemption and deductions given to them are also least. Since the government is more focused towards giving exemptions and deductions to the ventures focused towards production.
Also the success rate of the startups is a big issue. It revolves around the life of many people and their life is also very much effected when the businesses does not work.
With the revolution of this startup industry is at its peak moment, it is the time that the government should start providing some serious benefits to these startups.
Some of the basic benefits which can be given are-
1. Making the compliances for registration and approvals easy as well as online.
2. Providing working capital loans at a lower rate of interest or even interest free
3. Providing 2-5 years tax exemption.
4. Providing easy tax and law compliances.
5. Providing suitable deductions under chapter VI.
6. Providing additional and fast depreciation.
By providing these with suitable modifications and many other schemes, aid and assistance the government can help them grow even in tough situations.
Though the Narendra Modi led government is doing their best to help the business houses in this kind of slump in our economy right now. But it is now the time that the government should help the startup culture to grow out of bounds and become the leaders of tomorrow.
It is now time to act and make the today startups the business houses of tomorrow.
WRITTEN AND POSTED BY
SAMIR DEWAN
EDITOR AT CHARTERED BLOOD
Tags
Others