(Not restricted to exams only)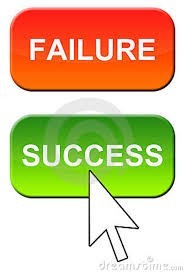 After reading the heading of the article; students might be thinking that I will provide them some magical tricks.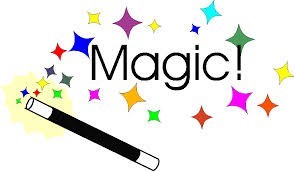 If this could happen; at least a CMA could be called as a Certified "Magical" Accountant.
If a typical situation can be converted into simple and interesting one;
this is called MAGIC as least in a PROFESSIONAL CAREER.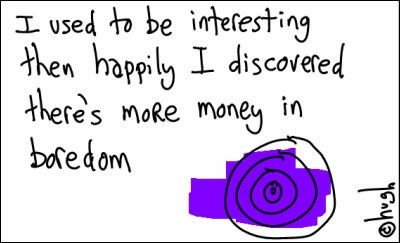 HOW TO GET THIS SITUATION HAPPEN?
1. First of all; focus on one of the most typical subject included in the curriculum.
(Keep in mind; a single subject is enough for "continuous" failure).
2. Now try to know its practical applications prevalent in the business world. For this you have to visit so many places where top class services are being provided related to the subject.
3. Understand CONCEPTS of the subject.
(After reading the following discussion; one would be able to understand what does it mean by the term CONCEPTS).
4. What does it "REALLY" mean by the term CONCEPTS?
In simple terms; "Concepts" means "ideas" behind the subject.
One important question:
What is the "concept" behind joining a professional course?
Answer: To have a bright career.
Continue to ask "questions" until you are satisfied.
What does it mean by a BRIGHT CAREER?
If one says: To have a good job, OK.
And what are the present situations of professionals?
Good Jobs are not being offered to all.
It means "idea" to join professional course is not a good one!
YOUR CONCEPT OF JOINING PROFESSIONAL COURSE FAILS HERE!
5. Coming to the "original question" again;
Does it mean there is no requirement of professionals in the business world?
What's your answer: YES or NO.
If you say; it is Yes, there is no requirement of professionals right now, it means one should not join the professional course! Leave it now, without wasting your precious (?) time further.
If you say; it is NO, there are sufficient requirements of professionals even at present. It means MAJORITY OF QUALIFIED PROFESSIONALS are NOT MATURED to be absorbed in the business world despite having "qualifications" in their hands.
The heading of the article is: STOP YOUR REPETITIVE FAILURES NOW!
During a professional career; three stages are there.
I wish to cover all the THREE stages:
1. Before joining a professional course,
( i.e. counselling and decision making about the career),
2. Before qualification
(exams and training) and
3. After qualification ("real" entry into the professional field).
To start with: I raise a very important question: What is expected from a qualified professional? I mean basic concept behind the course.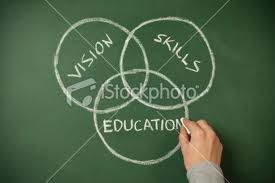 The answer is:
The basic concept behind the professional courses is to DEVELOP THE SKILLS OF THE CANDIDATES SO THAT THEY CAN APPLY THEIR EXPERT KNOWLEDGE IN VARIOUS SUBJECTS INCLUDED IN THE CURRICULUM.
(It is not the "concept" behind the professional courses that job would be available after qualification – it is just a "by-product" thereof).
The concept i.e. the "IDEA" that job will be EASILY available after completing such courses is of PUBLIC.
It is unfortunate that majority of public say:
Professional courses are now-a-days unable to provide job.
(Their focus is on "by-product;" not on the MAIN STREAM).
In the "BROCHURE" of a professional course; it is explained that so many avenues are available from a single qualification.
It is the "marketing management" of the Institutions that they present the "product" as such. Should one believe on an "advertisement" blindly? Shouldn't one is required to check whether it is suitable for self and really different avenues would be EASILY available after the qualification?
One should see all the parameters before joining the course:
1. Cost involved
2. Time required
3. Guidance available
4. Training Institutes
(Whether good Institutes would really be available to enter into).
5. Coaching Institutes
(Coaching is personalized; presently coaching institutes are being run as Tuition Classes).
6. Various Opportunities: Present and Future
(Fix your areas of interest now)
7. Threats: Present and Future both
(Already fixed: Just try to know and mark them now – a broad vision is required to mark)
8. Suitability for Self : This is one of the most important criteria to decide about a career.
A course is good when it is suitable to you according to your abilities and interest. Why to join CA/CS/CMA when everyone says IAS is much better than CA/CS/CMA? Basically you join a course because you think it would be possible for you to complete it and job would be available. But after entering into the profession when you find it difficult; then THINK what you should do now.
(Have a break……to think….).
9. I was talking about CONCEPT.
Coming back to the point: CONCEPT (Idea) behind joining a course is that you want to enjoy its opportunities and also ready to "face" the challenges attached to it.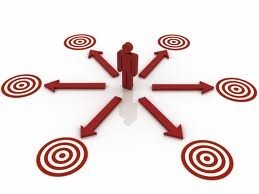 You see that OPPORTUNITIES are greater than THREATS.
10. Recheck all the parameters. The BASIC TESTING PARAMETER is whether you really love your "professional life-partner" i.e. the prefix CA/CS/CMA with your name and you know very well how you would "ENJOY" it for life.
If the job is your only concern; you are on a wrong path. For majority of the candidates; JOB is a must to earn.
For their knowledge - Presently a property dealer is earning more in a single transaction (say in a month) than a professionally qualified person in a year.
But; the LIFE STYLE of a property dealer can't be matched with A PROFESSIONAL.
HIDDEN MESSAGE: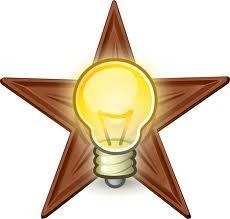 FEEL yourself as a CONSULTANT from the DAY YOU JOIN and therefore; STUDY the SUBJECTS in-depth in that SENSE.
THE CONCEPT BEHIND TO BE A PROFESSIONAL:
The "IDEA" to "CONVERT" every "SUBJECT" as a "NEW PROFESSIONAL AVENUE" in "REAL TERMS."
(No other "terms" and "conditions" are applicable).
Tags
Career