Haryana has notified the much criticized law for reserving 75% of new jobs in private sector for domiciles of the state i.e. candidates who were either born in Haryana or have been living in Haryana for at least 15 years. The bill called the Haryana State Employment of Local Candidates bill, 2020 was given assent by Governor Satyadeo Narain Arya on 26th February 2021.
The law is applicable to all new recruitments for jobs having a salary of less than Rs. 50,000 and is applicable to all privately managed institutions like private companies, LLPs, partnership firms, societies and trusts which employ 10 or more people. While the government wants to capitalize on the huge industry base in Gurugram and neighboring areas to benefit the local population of the state, private companies and firms in the state are under tremendous stress for complying with provisions of the law, which have stringent penalties for non-compliance as every director, manager, secretary or person concerned with the management of the company will be deemed guilty of the offence, unless he / she is able to prove that the offence in question was committed without his / her knowledge or consent.
However, anyone who is familiar with the industry's requirements from candidates knows it is virtually impossible to find 75% or your workforce from a single state, since Haryana is home to country's most elite MNCs and local firms and need top of the line skilled candidates.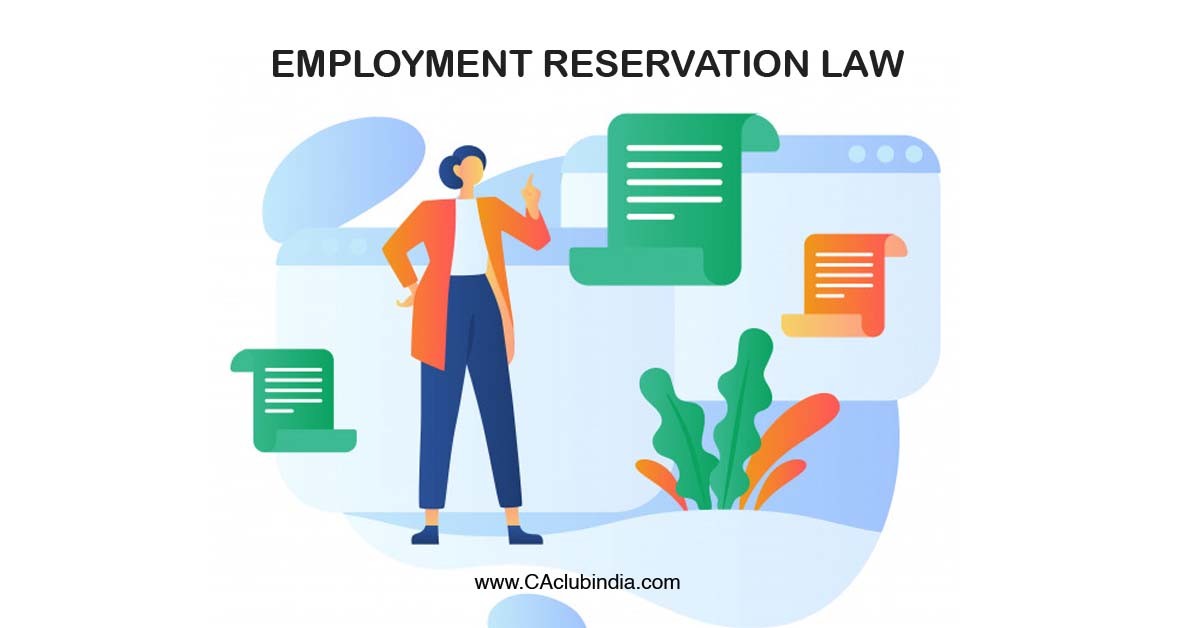 THE SOLUTION
With keeping the requirements of private sector in mind there appears to be only one solution: hire the requisite staff through a company situated in a different state, preferably Delhi in case of Gurugram based companies.
The course of action can be as follows
Connect with a manpower supply company situated in any state other than Haryana, preferably situated in nearby states (For the sake of example, let's say Delhi) and enter a contract for supply of services (e.g. accounting services, management services, as per the candidates needed)
You conduct interviews for the jobs you need to hire and select the candidates.
The company in Delhi hire the selected candidates and depute them to your office for providing the contracted services.
This way, you offload the payroll processing cost and HR function while also complying with the new reservation law.
For continuing operations and bringing business back from the downturn due to covid struck economy, this may be an elegant solution for companies struggling to hire good candidates from a single state.
The author is a practicing Chartered Accountant in New Delhi and can be reached at ca.apuravgarg@gmail.com
Disclaimer: This article is supposed to express personal views of the author and is not meant to provide legal advice. The author is not liable for any ramifications of the same, legal or otherwise.
Tags :
law