Ambitious is the word.
Being ambitious gives joy, raises eyebrows, grabs attention. Being ambitious is an aspect of pride for some even. But most importantly what we miss out when we set big ambitions is, being ambitious - really tests our strength and vigor.
We set a goal, we begin. But who says to us about the journey? Who sits with us and talks to us about how easy or difficult the journey is going to be?
Always remember one thing, if the destination is valuable, the journey also should be worth every penny. There is a reason why you need to pay a lot of money to purchase a diamond; A reason why we need to arrange a lot of funds to own a bungalow instead of a 1 BHK apartment.
One could also settle with whatever they already have and whatever they would possibly get comfortably. I say, no harm in that.
But, the reason that your ambitions are big, the reason that your ambitions are so valuable is the reason why you need to work equally hard; you need to prove your valour.
Let me share with you a small story; infact its story from my life journey.
In school I have been an above average student, scoring mostly among the top 10 of the class. Because of lack of interest in science and arts subjects I took up Commerce in my 11th and 12th (known as PUC in Bangalore). Found it interesting as I went ahead. And, like any other commerce student having some big aspirations at that time, chose to take up CA.
The start was great and I cleared foundation level with decent marks - 123 out of 200. Went on to pursue the next step - IPCC (now called intermediate). My college offered a B.Com with CA integrated course so I did not have to worry about CA classes/exams clashing with those of B.Com. They offered an array of benefits for CA students.This allowed me to concentrate fully on CA IPCC while parallely pursuing full time B.Com from a reputed university.
Some small setbacks in IPCC but I cleared group 1 before graduating from B.Com.
As the process takes us, I joined articleship after taking a 6 month break to give another attempt of group 2 (but in vain).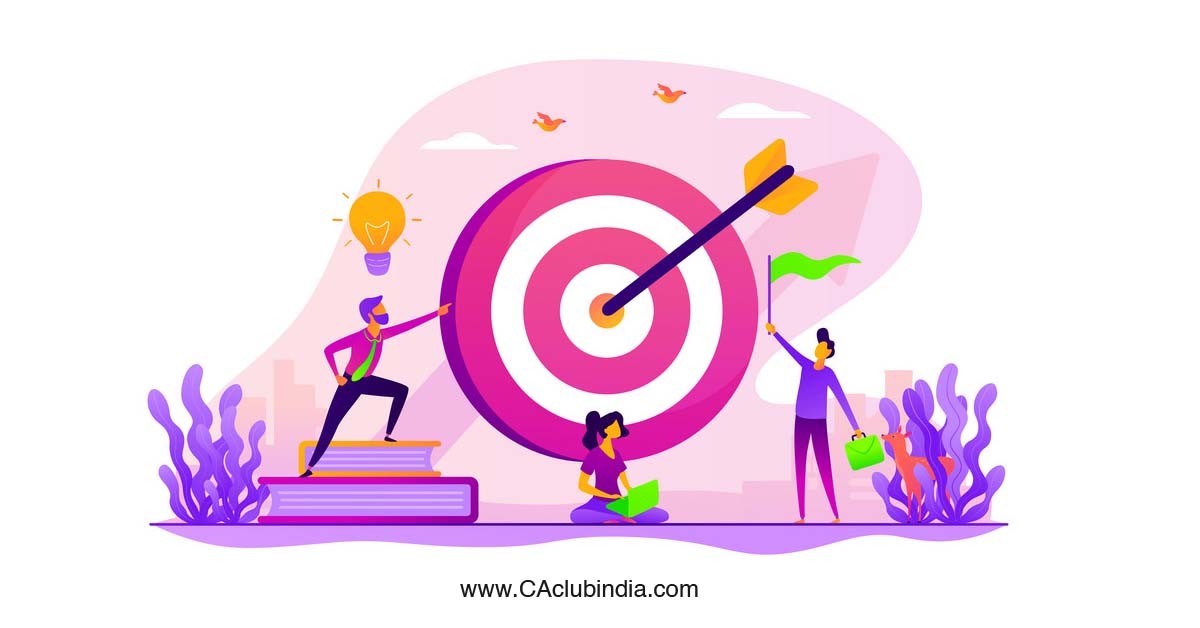 Articleship
Something that we as CA students, are very excited about and something that we look forward to. Eventually started articleship in a mid-size firm.
A couple of months down the lane, I realised that the firm where I joined did not have a good number of clients to feed the learning minds of a good strength of articles. (Not much guidance back then to help us choose a suitable firm).
Anyway, ended up taking a transfer and joined a very popular mid-size firm in South India (keep guessing, as I am not going to reveal the names in this article).
As I mentioned it is quite popular, so they have big companies as their clients and a good number of clients as well. To add on, they provide an array of services to their clients - statutory audit, internal audit, tax audit, SOX complaince audit etc.
What do I say? A brilliant experience to start off
The first year in that firm was really a cherished period. I got to learn a lot from a great team of senior articles, experienced a variety of clients and audit works, gained immense knowledge about the corporate world and made a great bundle of friends (those type of friends who stay in touch irrespective of the work place we shift to; those kind of friends whom you can really rely upon!).
Well, great so far! What are we talking about?
Watch out
Now I was a senior article in that firm and comes my final year of articleship.
Maybe I had too much fun leading to high expectations about my final year; or I am not sure what exactly jinxed it!
As my final year approached, difficulties and issues came along with it. (I still had not cleared IPCC group 2, by the way.)
It was a year in total contrast to the first year in that firm. It was a year of hardship, series of failures, lack of guidance, tough bosses. In short a year of misery. It is hard to put the year in words - I had completely lost all my confidence, lost acceptance in my so-called society (everyone around me advised me to quit CA as it does not seem to be my cup of tea), lost all hopes of reaching those aspirations I had set for myself.
It is a year I can never erase from my memory. As I write about it, I experience similar feelings and emotions I had back then.
Here, the heroes of my life make a silent entry (they have always been there ofcourse, but really showed their strength now) - My parents. They were the ones who never lost hopes on me or my journey. They never bothered about my failures or my tough office conditions. They unconditionally stood beside me and supported me by giving me immense motivation. If not for them during that period, I would not be who I am today. (this is not a gratitude speech, I mean every word I write).
During one of our conversations, they implied the fact that 'This one course, one office, one boss, or one word - does not determine my life or whether or not I will be able to reach my aspirations. My aspirations (to be a professional and an entrepreneur) can be met irrespective of the pathway I choose.' This decision of taking up another professional course was big (I believe it still is). Unfortunately, it comes with a lot of taboo. When we make a shift in our course, it is believed that the only reason is because we are not capable of taking up the first course and that the second course is a ton easier. It is believed that the shift is because we have 'given up'.
Let me throw some light on this, shifting a course could be due to various reasons. Tough or easy (higher level or lower level) is a perception set by the society. All that matters here is, our aspirations and determination. If we have our eyes fixed on our goal, we will be clear which pathway could aid us to reach the same. In fact, I now recommend students to have more than 1 pathway options ready which would suit their ultimate goal, because one path or one course simply cannot make or break your destination and dreams!
Going back to my story, after a tough period made a tough choice which only raised more questions from the society and made things tougher for me. Nevertheless, I trusted my gut backed up by my parents' motivation and went for it.
Now the revelation time!
Result - Cleared CMA inter and final in one attempt (ofcourse by appearing for 2 groups of each level at once). I was also awarded by the Bangalore chapter for being a topper in 3 subjects in each level.
And this, I could not believe happened! I almost termed myself 'incapable' because of some people, but the reality was, I wasn't! This was the beginning of the new 'me'. Oh and by the way, in that one year of CMA journey I also cleared group 2 of IPCC.
These successes gave me the courage and gave me back my confidence. Also, this made me a little famous (which I take the privilege of saying) in the Bangalore chapter. I went on to give seminar in the Bangalore chapter and then went on to be a faculty member there for intermediate students. Parallely I was also providing cost and management and income tax consultancy to individuals and small businesses.
All this just made me believe stronger that no one can decide your capability or your success!
As months passed by the entrepreneur in me did not allow me to have peaceful nights. Here enters the second hero of my life - my husband Dr. Ragunath. The first thing he noticed about me before marriage was the fact that I am very ambitious (because he too is really ambitious, take my word!). I believe he took up a secret promise to himself (like I did for him) to support me in all my ambitious projects. What better when we can do it together? So, to satiate the entrepreneur in me, we finally co-founded KaizenEdu!
There is a long way to go to touch success in this field now but I am all prepared to enjoy the journey.
Takeaway?
The interesting part here is I did not allow the 1-year setback to eat me away and loose out in the crowd. I got back my determination and hope, I made it possible to reach the aspirations I had set for myself. And here I stand proudly when I introduce myself as a qualified CMA and an entrepreneur.
I know this is the question in all your minds - what happened to CA? So, I did not want to regret not giving it a chance and also was keen on gaining all the knowledge. So, I went on to take whatever extra coaching is necessary for CA final, post qualifying as a CMA, and gave an attempt without much hopes. The attempt went in vain and I decided that I did not want to succumb to that journey again and instead look at the opportunities opening up for me.
The catch in my life is - I wanted to be a professional and I wanted to gain all the knowledge so as to aid me to be a (successful) entrepreneur. I had to (and I still have to) work really hard as it is not something that comes to you with 'any' choice or 'any' amount of efforts. It is something that we have to put in our sweat, make some tough decisions, be prepared from some failures and learn from them, dust yourself and keep moving.
Through the tough part of my educational journey there is one more thing I learnt strong and hard - humbleness. I learnt that every single day from my own situations and people around me at that point of time (some of whom projected an opposite of the word humble) that 'irrespective of whatever level of success you reach or knowledge you gain, stay grounded'. Stay down to earth because that is when:
1) We are open to learn more and grow further
2) We allow people to get connected to us, without which life is meaningless as a human being.
A.R Rahman is the best example of the word humble.
To finally put down my thoughts in points
1) Have a clear goal, an aspiration that you want to reach or achieve
2) Have more than 1 option for the pathway you choose to take up, to achieve that goal (Eg. It can either be CA or CMA or CS; It can be MBA from abroad or IIMs; It can be an Indian professional qualification or foreign)
3) Do not succumb to failure ever! One course / One person, can never determine your ability. Period.
4) Always remember the more ambitious you are, the more you have to prove yourself.
5) At the same time, just because of the above statement do not succumb to self-pity!
6) Always stay humble!
A verse that always keeps me going - 'Vaazhkaiyil aayiram thadaikkal appa
Thadaikkallum unakkoru padikkal appa' - There are many setbacks in your life you may have to face but each setback has a learning! (A motivating Tamil Song - Vetrikodi kattu from the movie Padaiyappa).
P.S.: My husband's journey is also an interesting one, ofcourse it is not easy if you aim to be among the top neurosurgeons and to work in a country having the best healthcare in the world - United Kingdom! I will keep it for another post.
Tags :
students