Tax Saving is often considered one of the most important aspects of Financial Planning. We all know that every year we have to pay a certain percentage of our income as tax to the government. However, most of us are not aware about the different ways in which we can ethically save a certain amount of that tax. Infact, most people, due to complicated tax laws, often end up paying more than they are required to, due to inefficient planning and saving of taxes.
In addition to that, it is hard for a common taxpayer to keep track of the uncountable notifications, announcements and changes in Income Tax Returns. In the race to save taxes and to keep up with numerous deadlines, taxpayers either pay incorrect tax or purchase random tax saving products, which eventually makes their financial situation worse.
Are you looking for an easy way to complete all your tax saving investments? Do you wish to learn about investment options like ELSS, NPS that can help you get good returns and further help you save taxes? Then ETMONEY is your savior!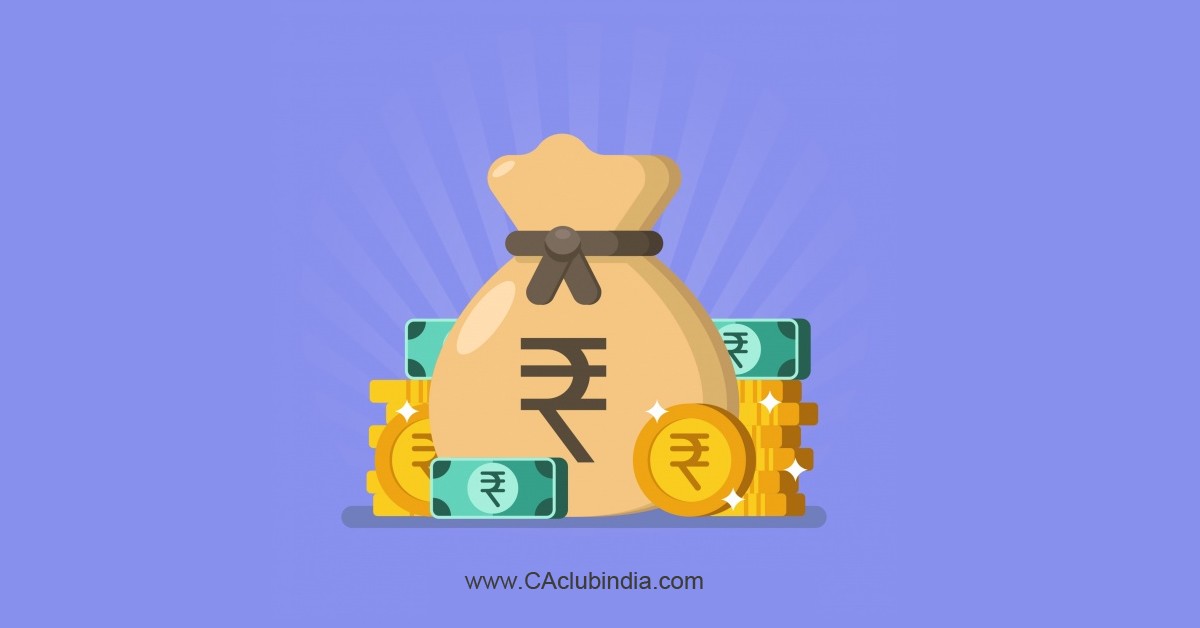 Through the ETMONEY app, you can:
Save your taxes up to Rs. 78K INR
Get a personalized tax saving plan
Maximise your savings with ELSS(Equity-Linked Saving Schemes), Health and Term Insurance, and NPS(National Pension System).
Better your financial well-being by saving taxes
ETMONEY is an automated app/website which means that you don't have to maintain any additional excel sheets, dairies or manual apps to record your taxes and savings. With this app, you can completely enter an automated world of managing your money. The app provides a complete and detailed insight into the amount you have already saved, how much you can save more, and what saving products you should invest in, in order to maximise your savings.
With ETMONEY, you can save up to 78K in taxes!
On the ETMONEY App, you can get a personalized tax saving plan, which is especially curated for you, as per your salary structure, age, preference etc. Through the Personalized Tax Saving Plan, you are made aware of the amount of taxes you have already saved and how much more you should save, in order to maximise your savings. Moreover, it also gives you a list of recommendations where you can invest directly from the app, in order to maximise your tax savings.
The app is extremely beginner friendly and doesn't contain any jargons.
The app doesn't require any account details or passwords. An additional bank level of security gives it an advantage of being very safe to use for the users. All you need to do is enter your basic details like employment status, age, salary, savings, investments etc and voilà - you have your personalised tax saving plan in front of you.
In this tax saving plan, ETMONEY gives you a detailed idea of how much you have already saved, how much you need to save, and which investments you should opt for in order to maximise your tax savings.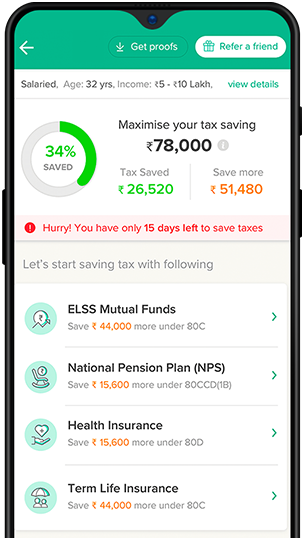 Moreover, after providing you with its recommendations, ETMONEY also shows you a break-up on how much you need to put in different tax saving products like ELSS Mutual Funds, NPS, Health Insurance etc. in order to save up to Rs. 78000 INR. Thus, the app provides insights on saving money and helps improve returns on investments as well.
After getting a list of taxing saving investment recommendations, all you have to do is choose for yourself and act on the given recommendations. You can select any of the tax saving products, through the app itself, and complete your transaction within a few minutes.
Moreover, as you invest in different tax saving products through the app, you also see the progress of your tax saving on the dashboard, which helps you maintain a track of your savings through the app. Also, you can download the proofs of your tax saving investments instantly.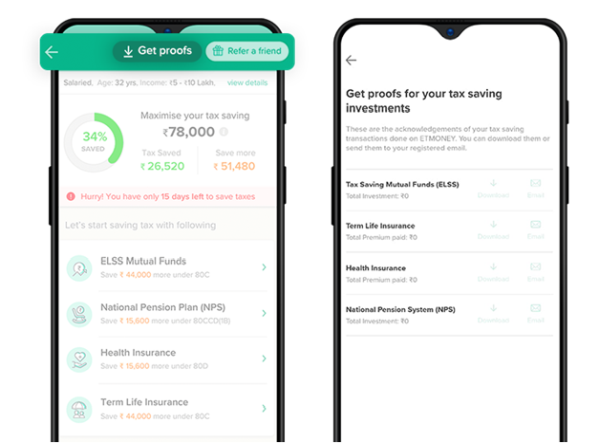 ETMONEY's model is simple, quick, efficient, and easy to use. With the help of advanced technology and expert advice to the taxpayers, together with offering a bank-level security, there is absolutely no way you cannot better your financial well being with ETMONEY.
The app is an excellent way to save on your hard-earned money by saving taxes in the most legitimate manner in a matter of seconds. Anyone can use the app anywhere, anytime and it's completely paperless. Most people find investing in financial products very time-consuming and difficult but ETMONEY helps the users by making the end-to-end research and investment process very simple.
Do you also wish to save your taxes and get better in planning your finances for the future? Do you wish to invest in better tax saving products? Then download the ETMONEY App now and get exclusive personalized tax saving plans from the fastest growing Fintech company in India.
Tags :
income tax