To be a successful accounting firm, you need to have a dedicated and smart team. We are sure you want to give them everything you can, to ensure that they can do the best job possible. After all, in the accounting business, a missed zero is a huge thing. What is in your checklist of must-haves for your team?
From access to the best possible accounting software to a subscription to publications like Accounting Today, we are sure your must-haves are quite diverse. Do you have employee healthcare plans on that checklist? If not, Onsurity is here to help. Onsurity's affordable healthcare plans can help SMEs and start-ups give their employees the best in terms of healthcare. Onsurity's membership is not limited to health insurance but offers countless features, including discounted medicines, discounted and free doctor teleconsultation, discounted health check-ups, Good Doctor assistance during hospitalisation, and much more.
Individuals are highly concerned about their health during these times. Therefore, providing healthcare benefits is no longer an alternative but is imperative for SMEs to retain employees. For companies of all sizes, a good quality healthcare plan is a must-have. Here is why.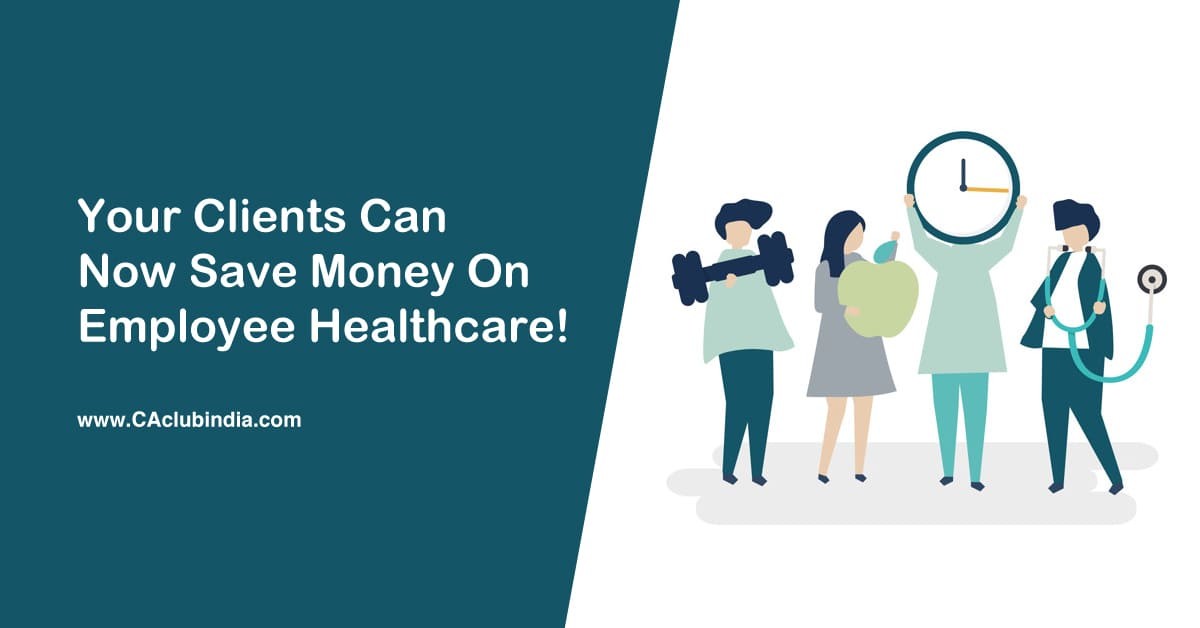 Why Employee Healthcare Matters
Work from home has not been easy for any of us, and accountants are no exception. Staffing firm Accountemps found that 52% of accounting professionals were stressed at work daily. AvidXChange also found that accountants are working longer and harder due to the pandemic.
It's not just individual professionals; accounting firms too are under immense pressure due to COVID-19. The uncertainty around tax deadlines, shifting to remote work and risk management have forced firms to work longer as well.
It's likely your team is one of those working long hours. If they are, you should be concerned. Working longer and harder will affect your team's wellbeing in the long run. From mental health issues to lifestyle diseases like diabetes, obesity, heart diseases and blood pressure, their healthcare is at risk.
This is not good for individuals in the long run. Unhealthy employees have a very negative effect on the team. Such employees tend to be absent more and perform poorly. That's why you need to take employee healthcare seriously.
Luckily, there is a simple solution. You can get your firm a subscription to Onsurity - an employee healthcare platform for startups and MSMEs. Onsurity'sinnovative employee healthcare plans are designed to ensure your team is as healthy and fit as possible.
The Benefits of Onsurity
Onsurity is a digital-first employee healthcare plan built, keeping in mind the specific requirements of small firms. Here are some of the many benefits of an Onsurity membership for your firm, or a client:
Flexible: Onsurity allows you to add/delete employees instantly so that you only pay for those on your existing payroll. You can also pick from our selectively curated different wellness membership plans, based on your requirements and needs.
Economical: With Onsurity, you can save up to 50% on your healthcare costs. The monthly subscription model also means you don't have to pay the entire annual cost upfront.
Digital First: With Onsurity's digital dashboard, you can quickly and easily manage your plan. It allows your firm to save time for other important tasks.
Insurance Benefits: Onsurity's healthcare plans come with group health insurance which covers both medical and accident insurances through their insurance partner.
Employees too can benefit from Onsurity's comprehensive plans. Some advantages for employees include:
Digital Wellness Services: Onsurity comes with services like doctor teleconsultation, discounted lab tests and online medicine delivery. The Onsurity App is a single portal for all your healthcare needs.
Responsive Support: Onsurity's Good Doctor Team is built to help you with all your hospitalization and claims support. Any question you have about your plan or hospitalization, our team will answer!
Family Addition: The flexibility of Onsurity allows employees to extend their healthcare benefits to their family members at little additional cost.
By taking into consideration the cash-flow of small businesses, Onsurity has introduced affordable healthcare membership starting at Rs. 145/employee/month. With Onsurity, your firm can benefit from the latest wellness services to build a healthier company. This digital-first approach to employee healthcare will help you avoid the liability of unhealthy employees. It is a must-have for a post-COVID firm to succeed.
To get your quote now, head to the Onsurity website.
"Loved reading this piece by
Aruhi
?
Join CAclubindia's network for Daily Articles, News Updates, Forum Threads, Judgments, Courses for CA/CS/CMA, Professional Courses and MUCH MORE!"
Tags :
others